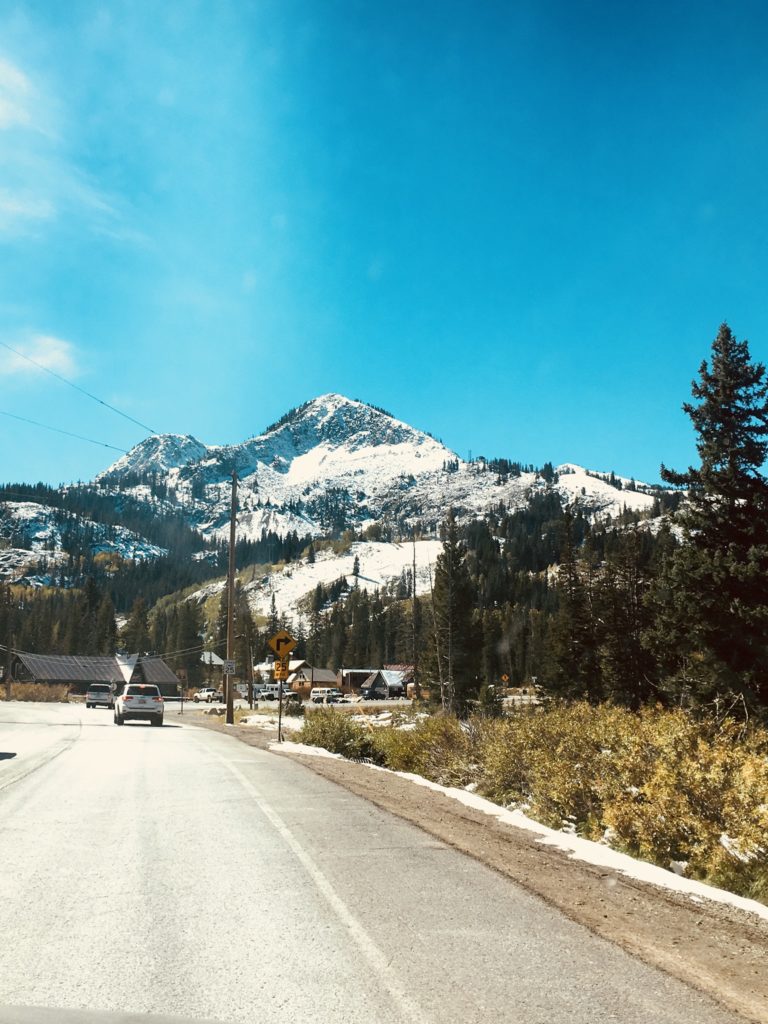 In the last post Chrysa wrote about our move back to the west coast. We had been to Vegas, back to St. Louis, over to Omaha, and we were now on the way to Park City, UT. As Chrysa mentioned – we weren't really road weary. However, we had been conferencing, clubbing, zooing, and driving. Road weary? Maybe not…but definitely ready for some home base interactions. Thankfully it was Julie and Hunter to the rescue. They were our hosts when we moved from South Dakota to California the first time and they were gracious enough to put us up again on this move.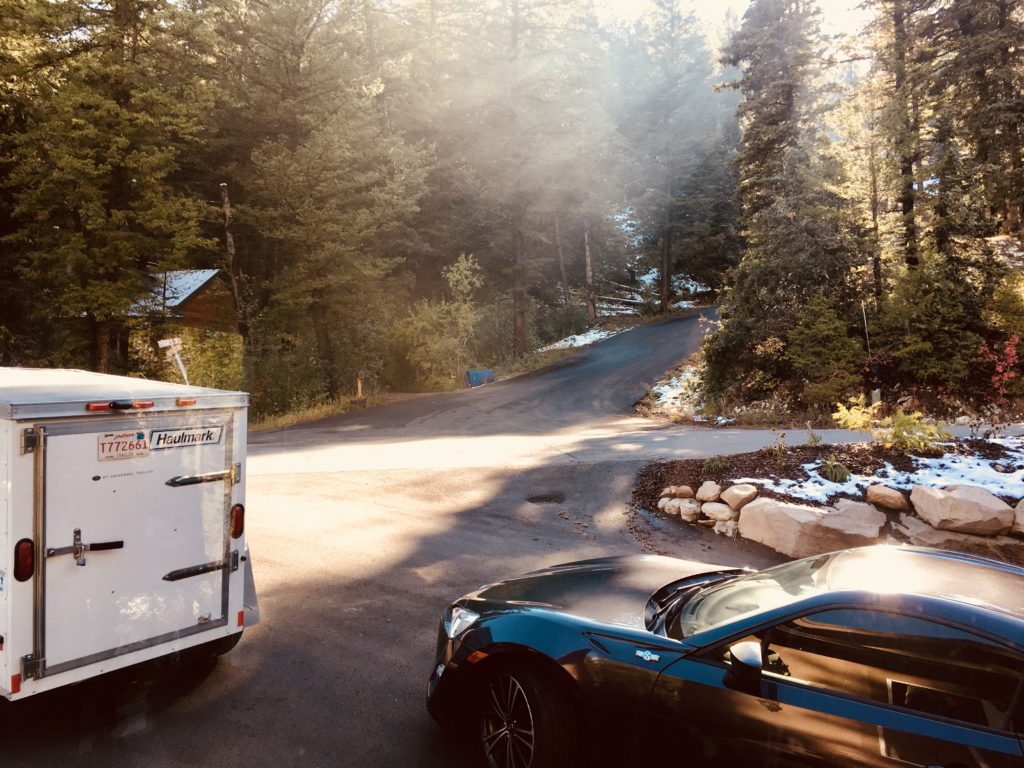 I'm not gonna mince words in this post. Everything we did was out of this world. Let me start with the company. I know Julie from back in my corporate days. I think it's fair to say that both Julie and I were different people. We were both stressed and unsure about our place in the world. A couple times a week after work we would hit the local Chilli's, down some beers, and unload about our jobs. My oh my how things have changed. Julie and Hunter now live in Park City and live the same outdoorsy lifestyle as the natives. It's really awesome that Chrysa and I can pull into town and we can fall into their newer more productive patterns.
I mentioned that everything was awesome. Well, that includes the first thing we did together. Julie knows that Chrysa is a mountain chick and loves to hike the trails. Julie arranged to hike a trail right near her house. Unfortunately, that trail was impassable due to snow cover. Luckily, Julie had a backup plan. We headed over to the sunny side of the valley. Julie seemed a little disappointed in the backup choice. Chrysa and I were over the moon with excitement. We hiked the uphill and Chrysa positively bounded back down on the return. No reason to be disappointed Julie, we loved every second.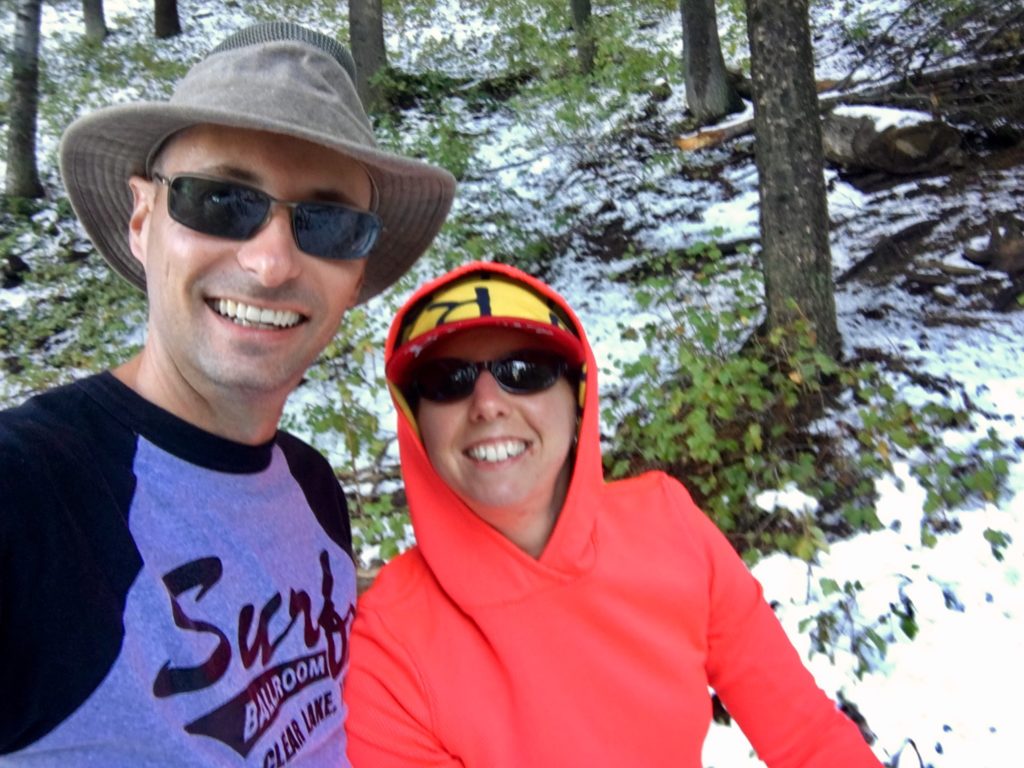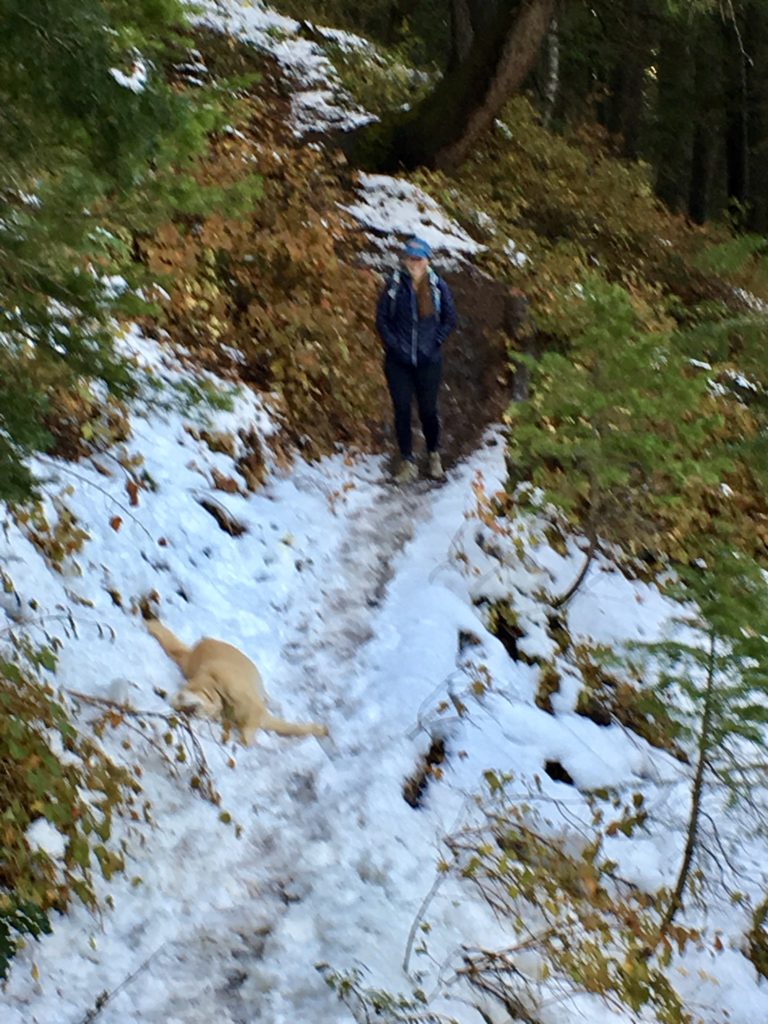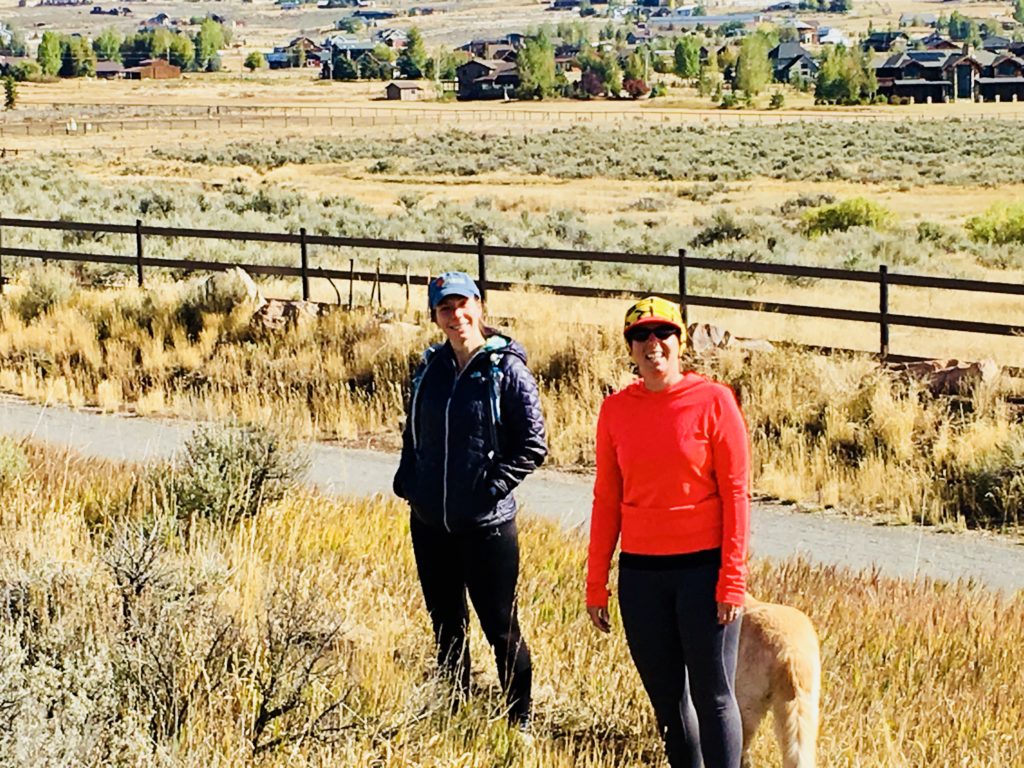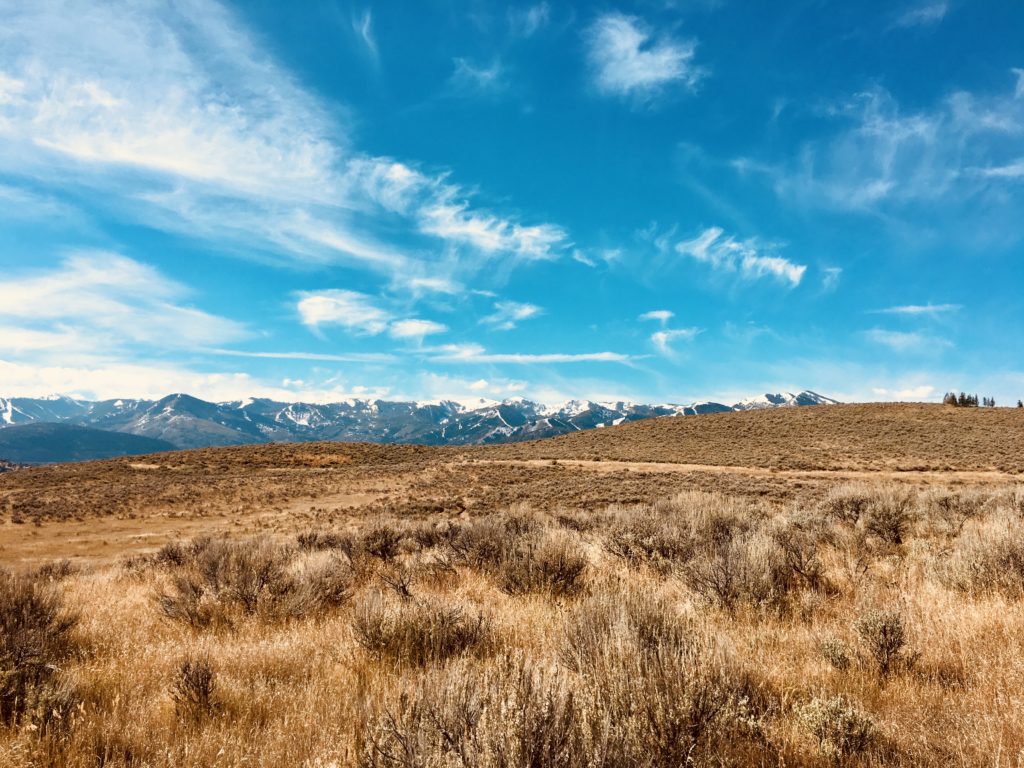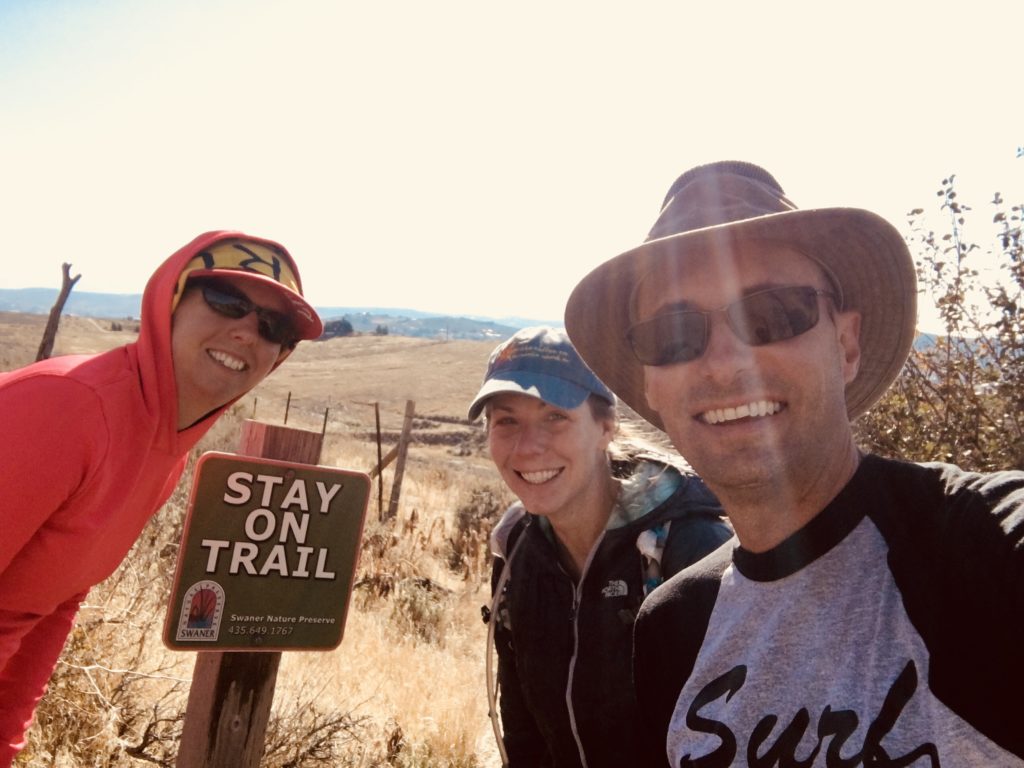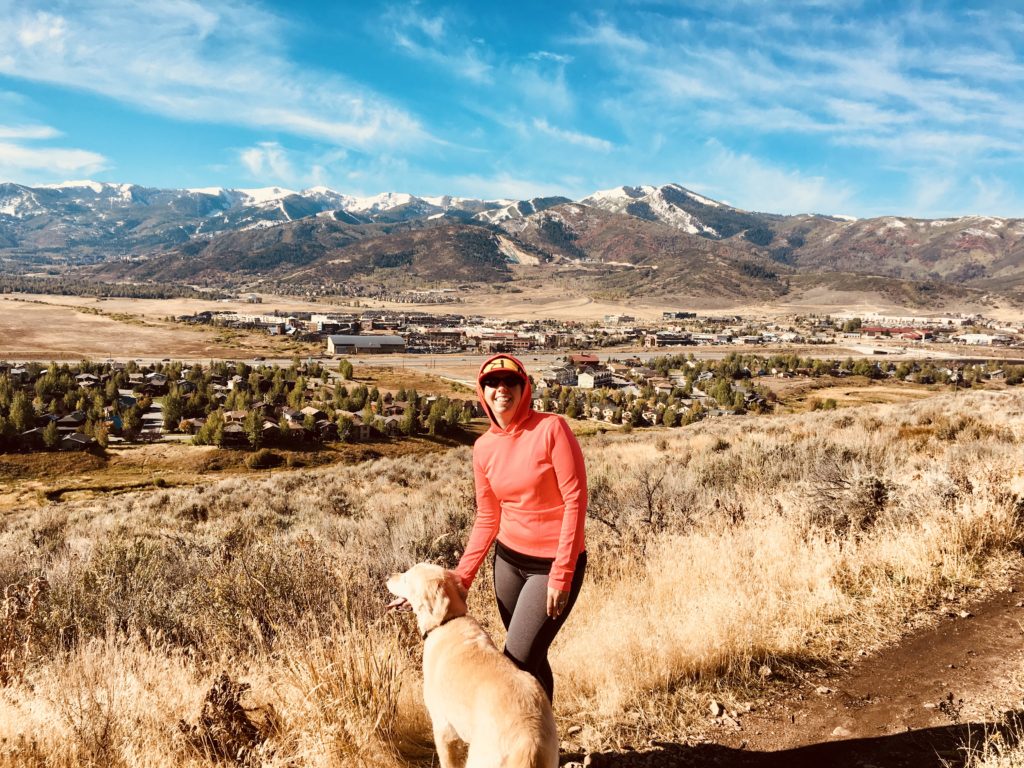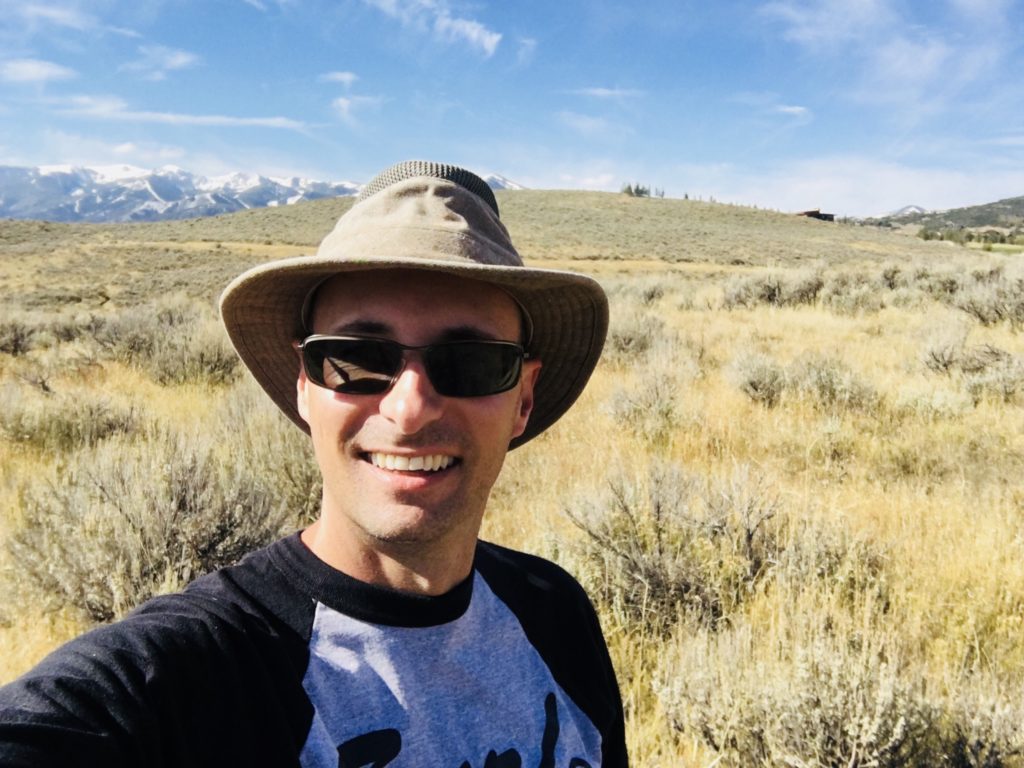 While on a routine drive with our host we stumbled into another out of this world experience – incredibly dangerous animals! It's fair to say that the moose is a mascot of sorts for the town of Park City. They have pictures of them everywhere. They're also on t-shirts, magnets, and stickers. Want a moose plush toy? No prob…you're covered. Anyone who knows me can attest that I'm scared of all animals. I am cool with zoos but, animals in the land of people…no thanks. You can imagine my shock and terror when we came across a family of the aforementioned antlered infiltrators while driving around. I'll say this – cool pics. Safety note from a seasoned traveler – stay away from these things. For real – they will kill you!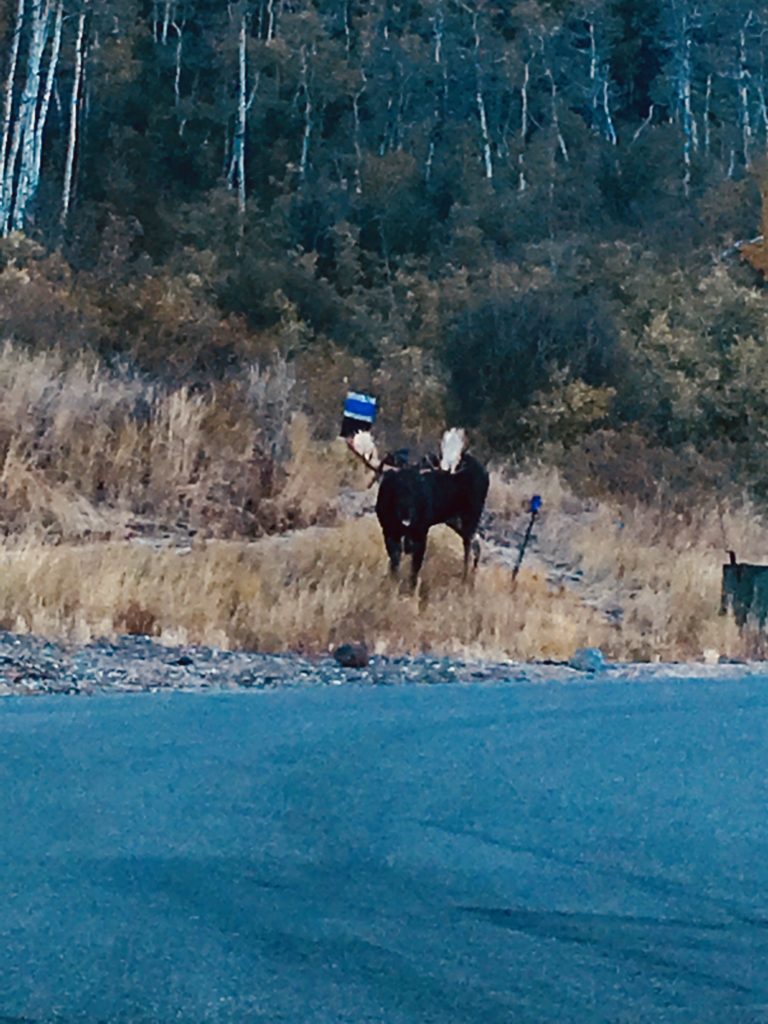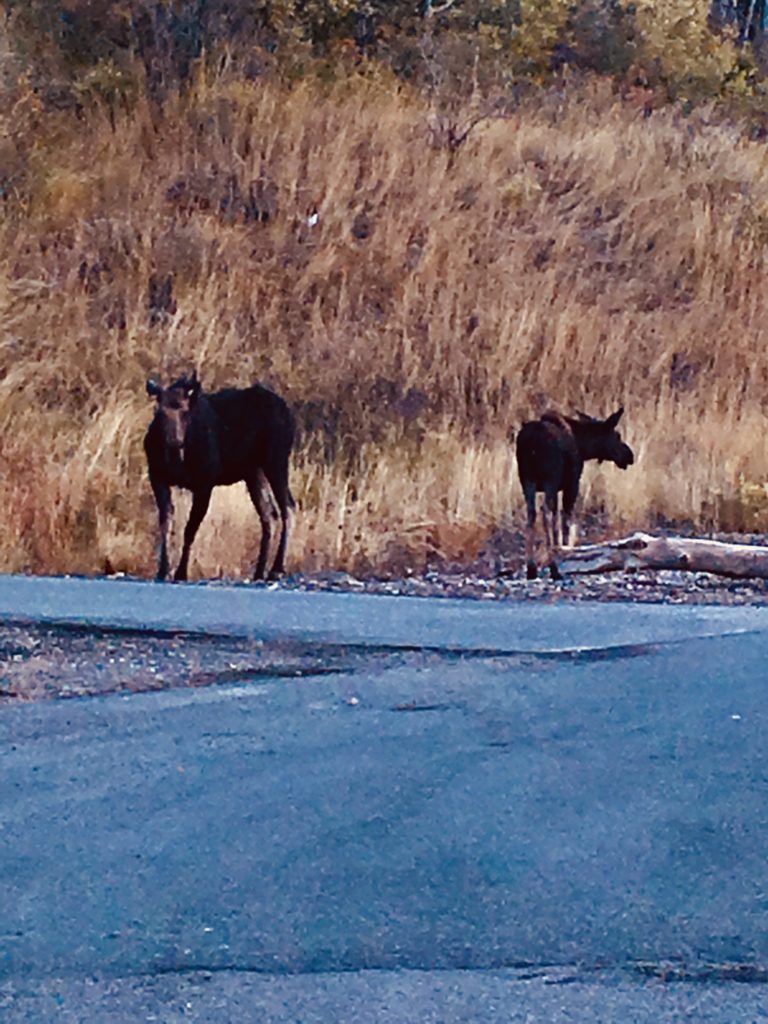 Other awesome stuff on this visit? I made pizza as a thank you for our hosts, we did an Orange Theory Class, and took a trip up into the mountains to capture the amazing views. All those things were awesome, but not as awesome as someone I haven't mentioned yet.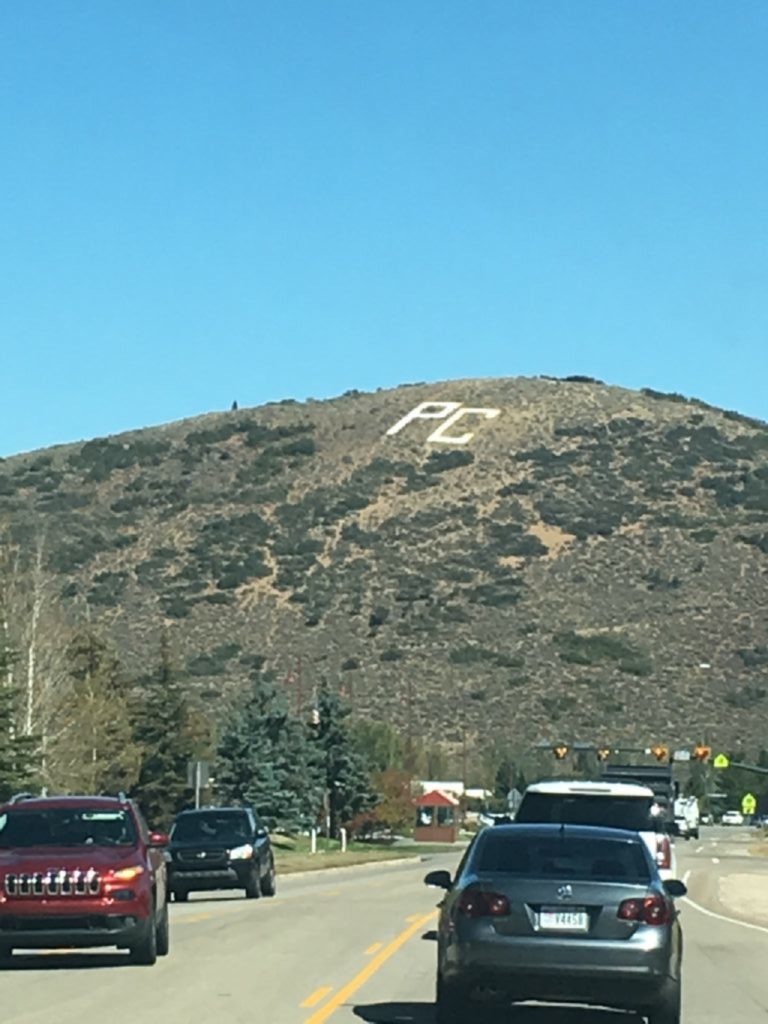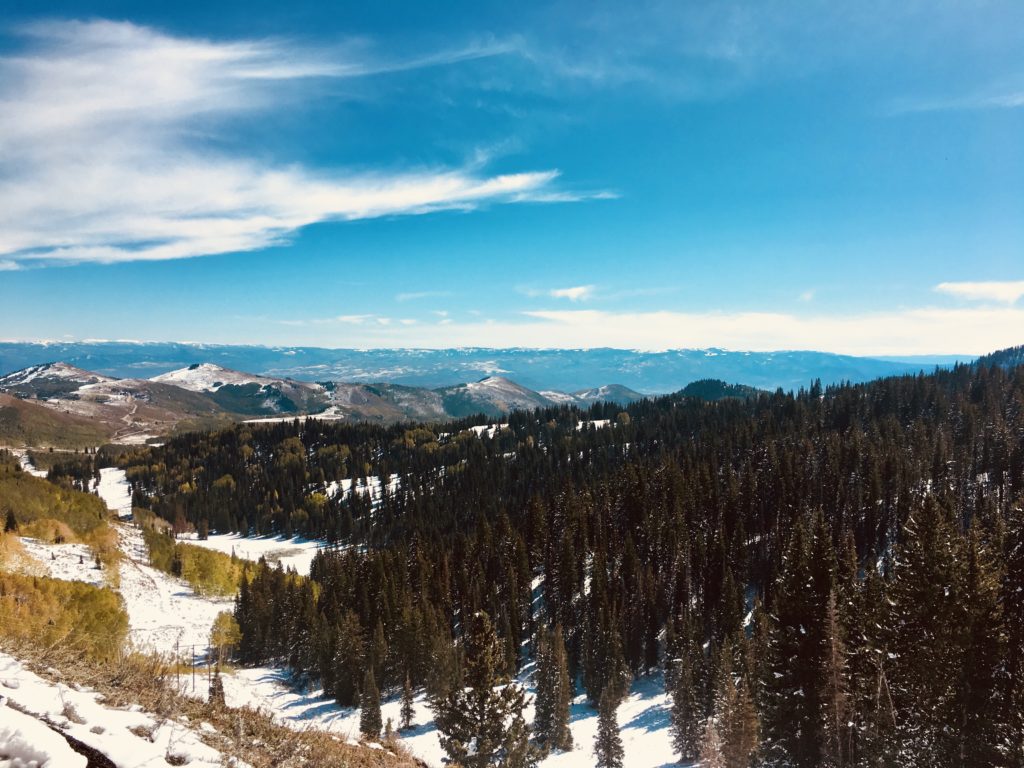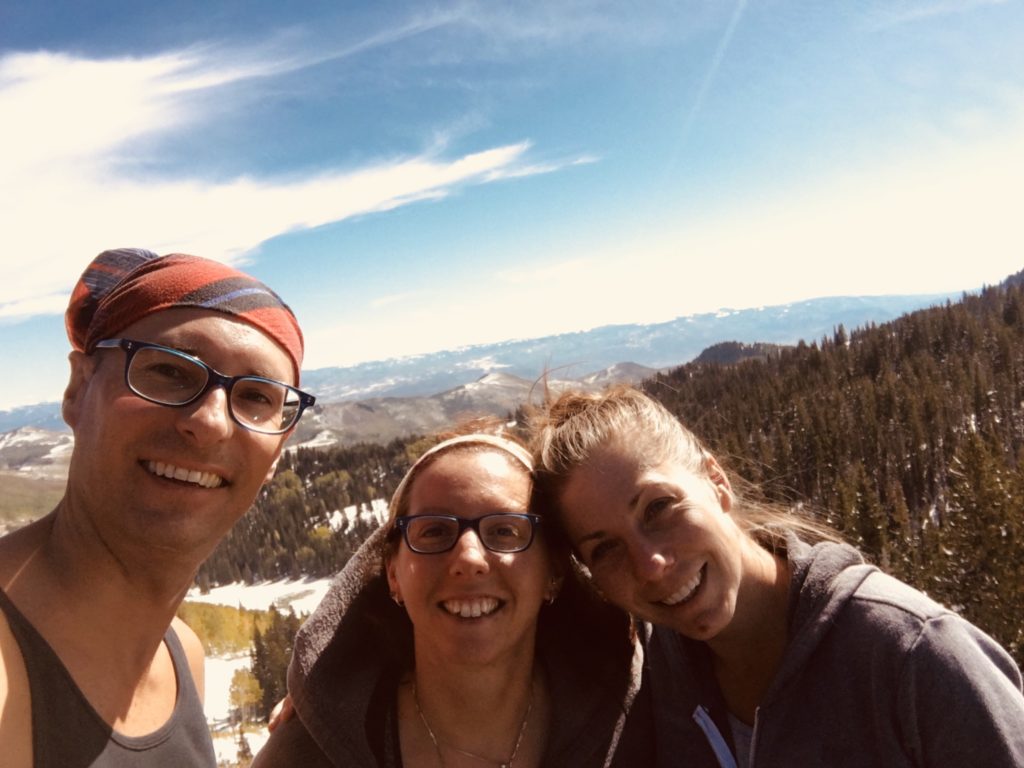 Julie and Hunter have a wonderful daughter named Emerson. We got a chance to bond with Emerson the last time we were in town a couple years ago. We really enjoyed spending time with her and were thrilled that she even remembered us. I was particularly taken with how gregarious a young lady she is. Emerson is utterly fearless and I particularly enjoyed the time we spent at the climbing gym. Emerson kicked butt and crushed it at class. I was really amazed at how brave she was. That's the great thing about Emerson. She can be introspective and even philosophical one minute, and the next she can spider woman her way up a rock wall. She's the coolest!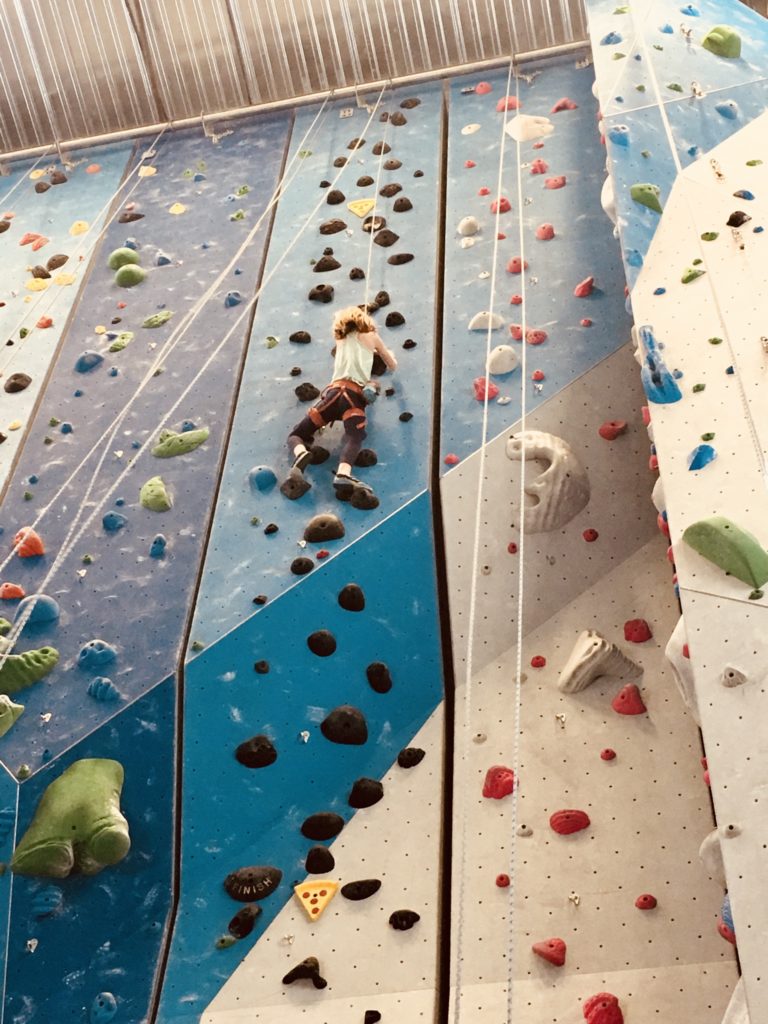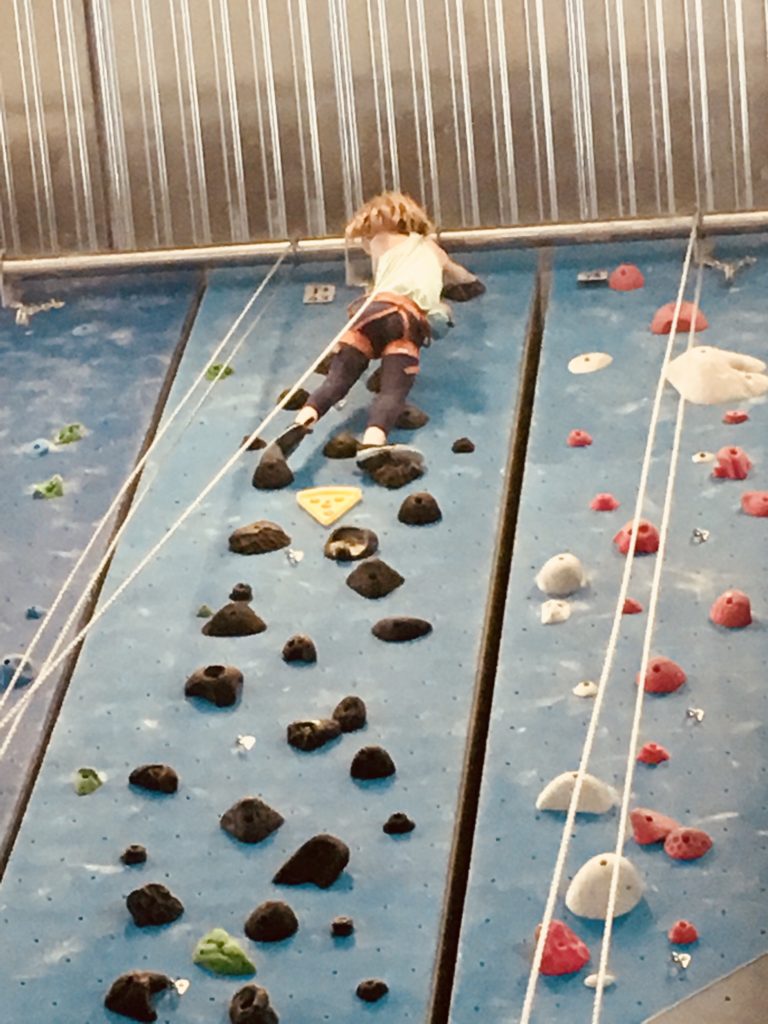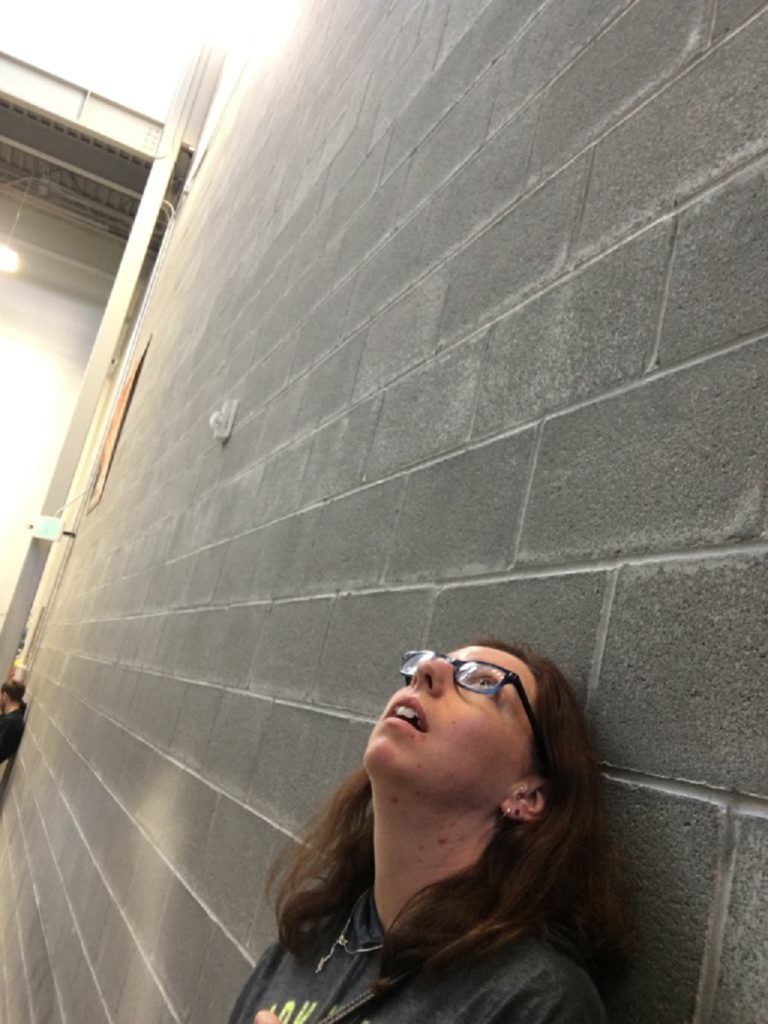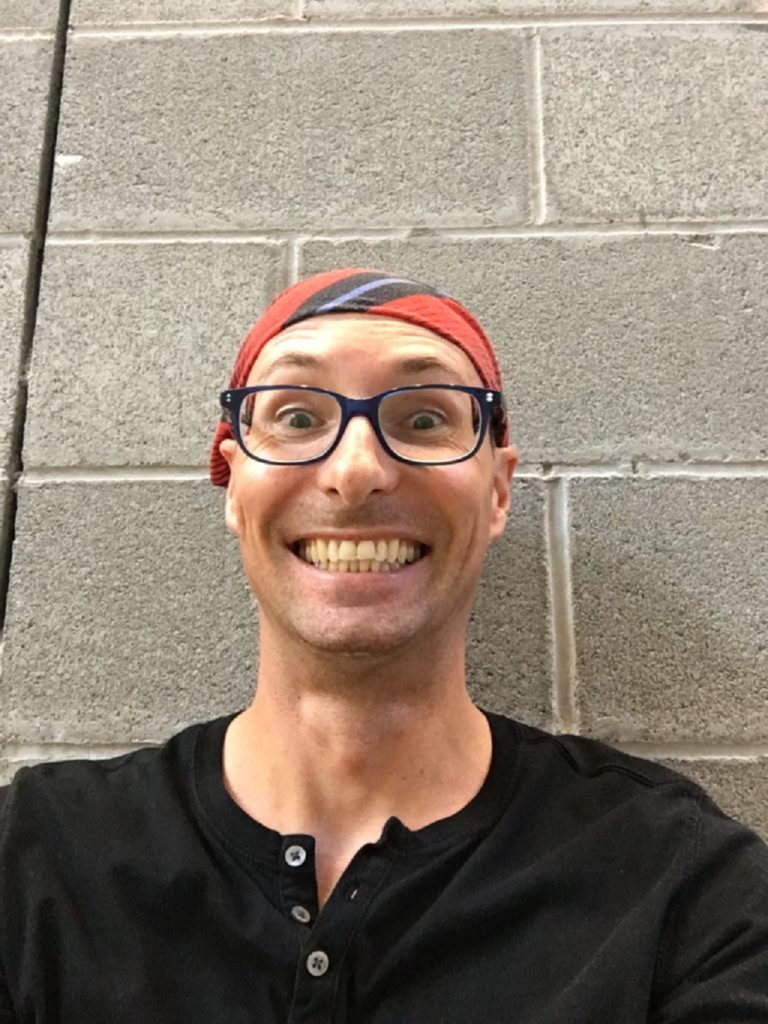 It's can't be overstated how great our hosts, and our time was, in Park City. I can't help but think that Julie may have been trying to sell us on the area. It's no secret that Chrysa is a mountain girl. We have also had two very memorable visits. Is there an ulterior motive at play? Maybe there is! As tempting and interesting as it is to think about setting up shop in Utah, we have other places to get to first. Next stop…California.
(33)