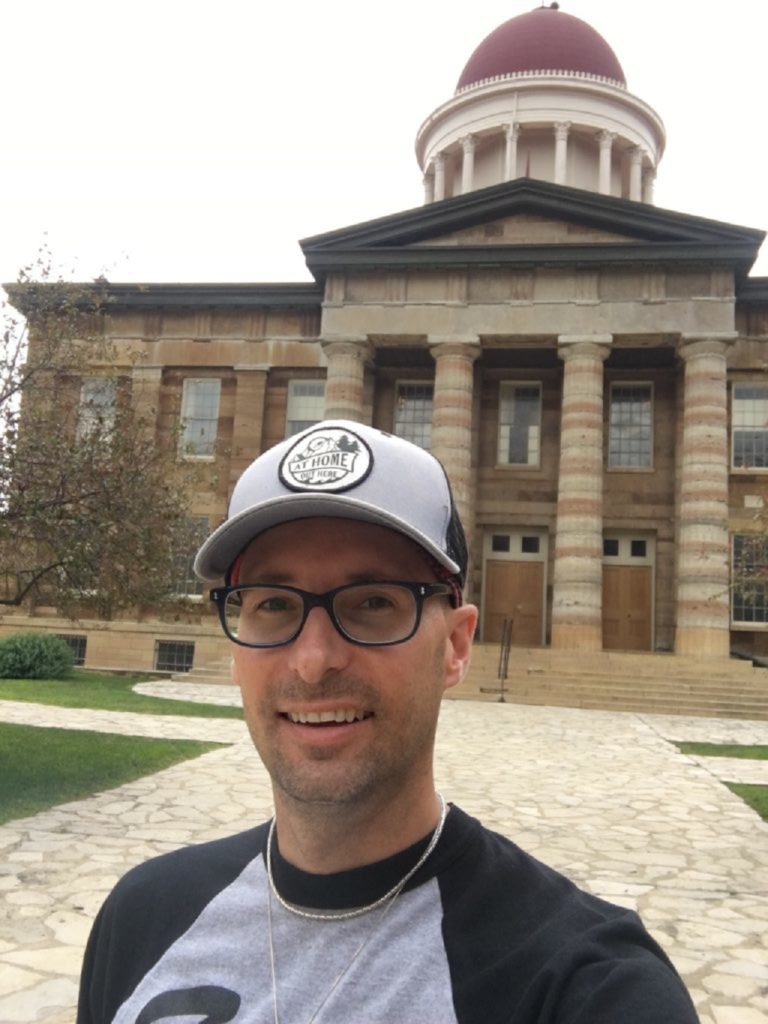 Usually Jesse and I are pretty well synced, and when he feels like doing something so do I, but one weekend he was desperate to get out of town and I just wanted to loaf around, so he made a solo trip to Springfield, Illinois. He considered it a chance to get a feel for the area, so when we both went together, he would know where to go.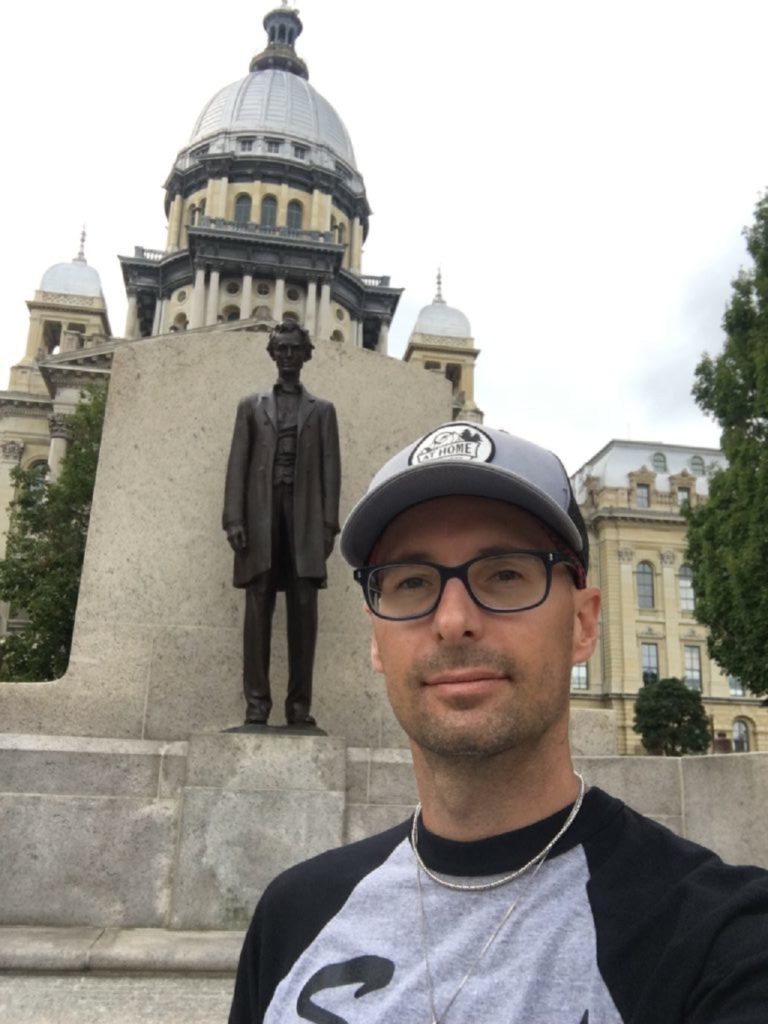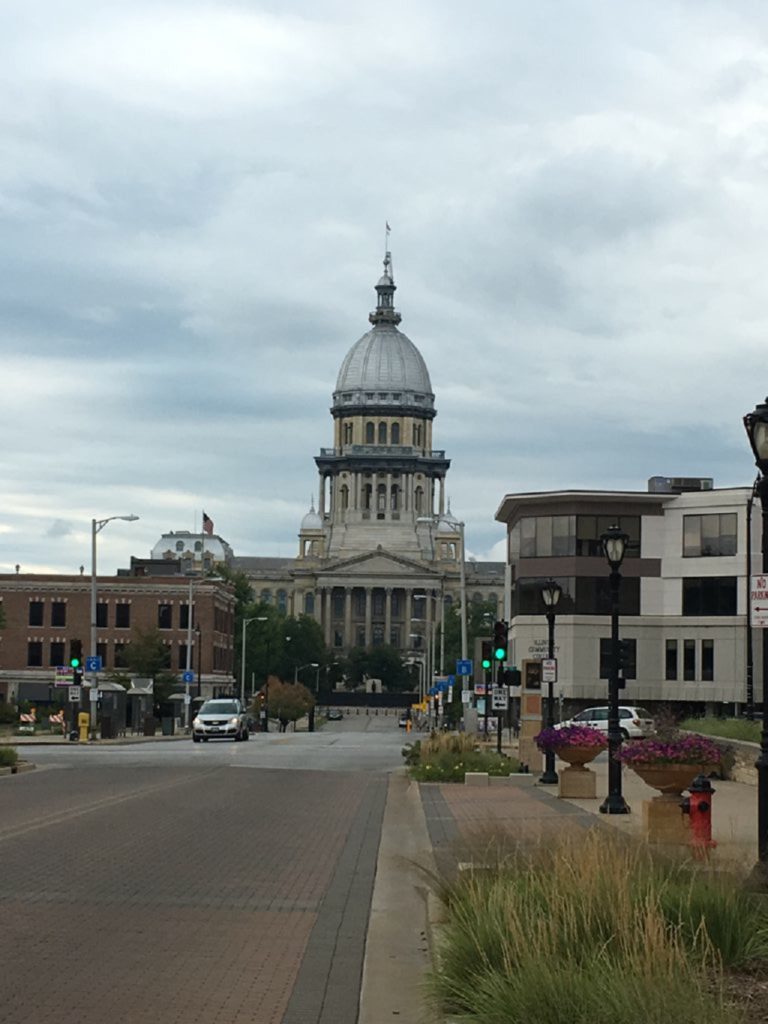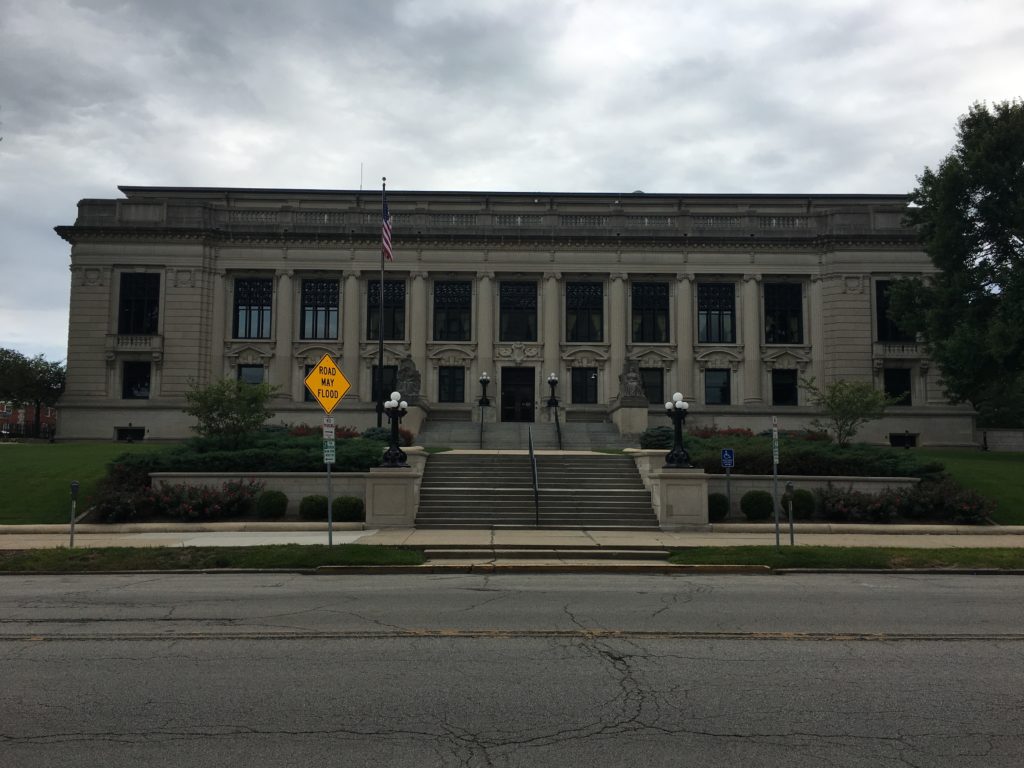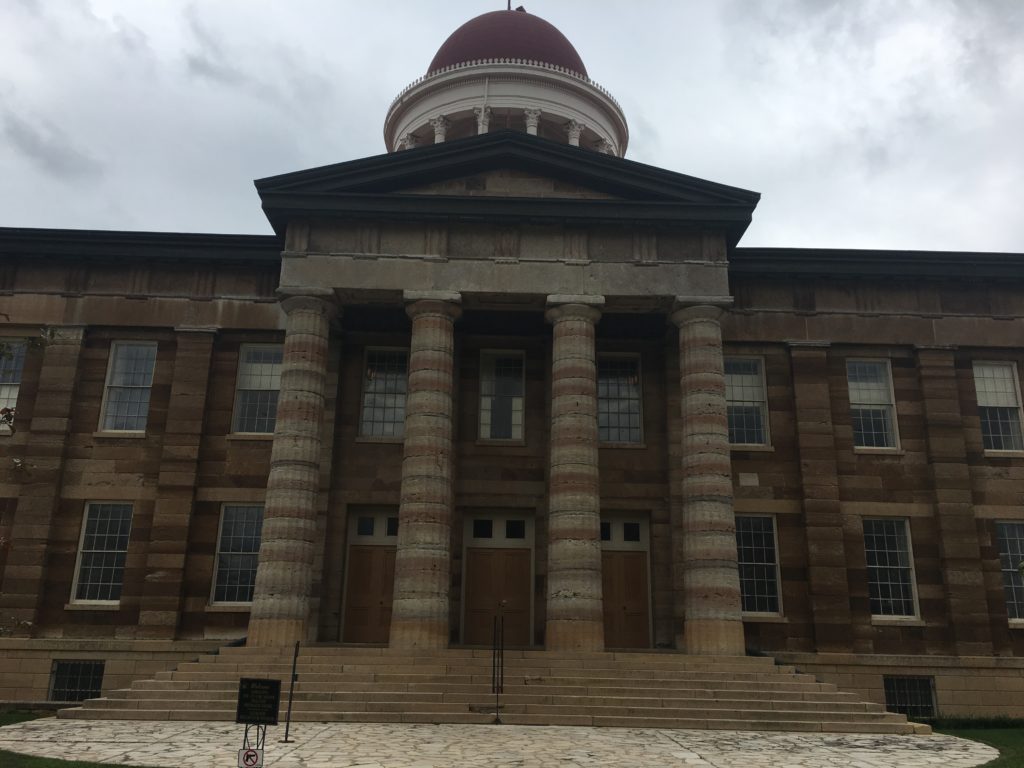 Where we are in Illinois has a bunch of signs all around that say Looking for Lincoln. Our 16th President was a pretty awesome man and one of my Dad's favorite historical figures. Here in Quincy, Lincoln debated Douglas and there is a monument in Washington Park about the event. There are other informational plaques all around town discussing people and other events around Lincoln. Springfield is where Lincoln and most of his family are buried, where his Presidential Library is, and also where there is a large museum about him. The home he lived in from 1844-1861 is also located there and they have the street set up to what it would have looked like in the 1800's.
Jesse and I were both off so we made the trip to Springfield; it is not a long drive, around two hours, but there is not much to see along the way. We did not get up as early was we should have, I work late hours and it makes me a lazy butt in the morning, so we had to beeline right to Lincoln's tomb before it closed. His resting place is in a large beautiful cemetery next to a really nice park. They have a vault that he used to be buried in there also; this poor man was dug up and moved around so many times it is just sinful! Thankfully he is now safe and buried 10 feet under earth, concrete and marble. The monument is a beautiful but somber place and as you walk towards where he is buried there are statues of him at various ages and times. There are also plaques with parts of speeches that he made during his life. Outside his tomb there is a sculpture of his face, and everyone has touched the nose so it is all shiny and the rest is not, so of course Jesse and I took the obligatory picture touching his nose.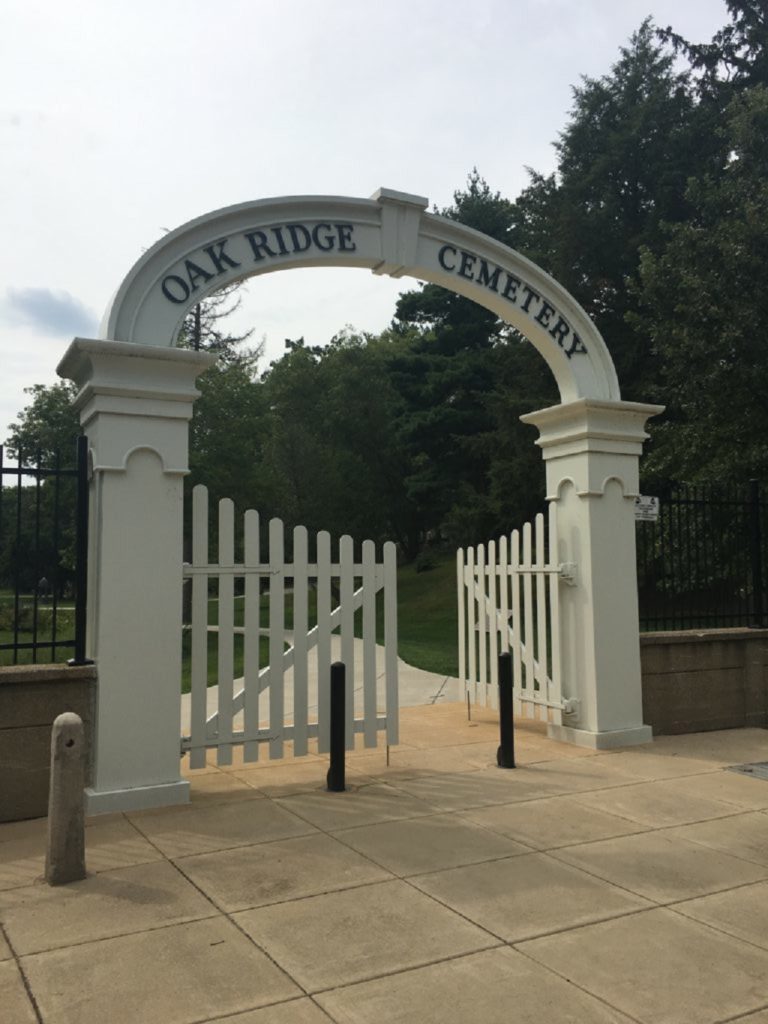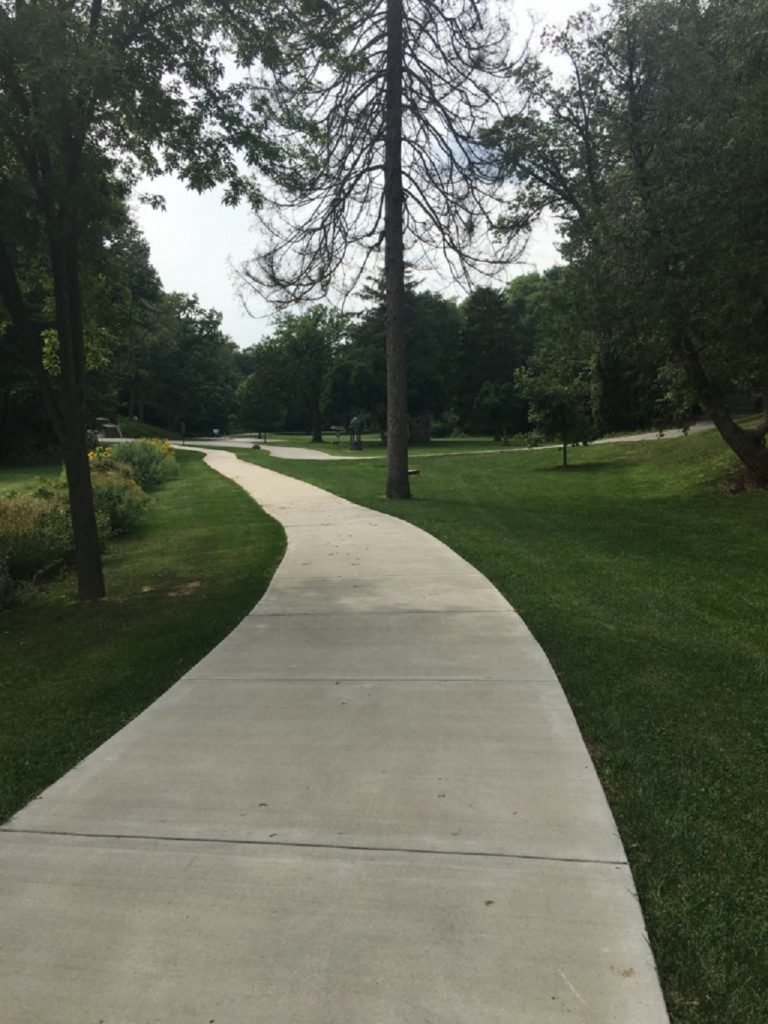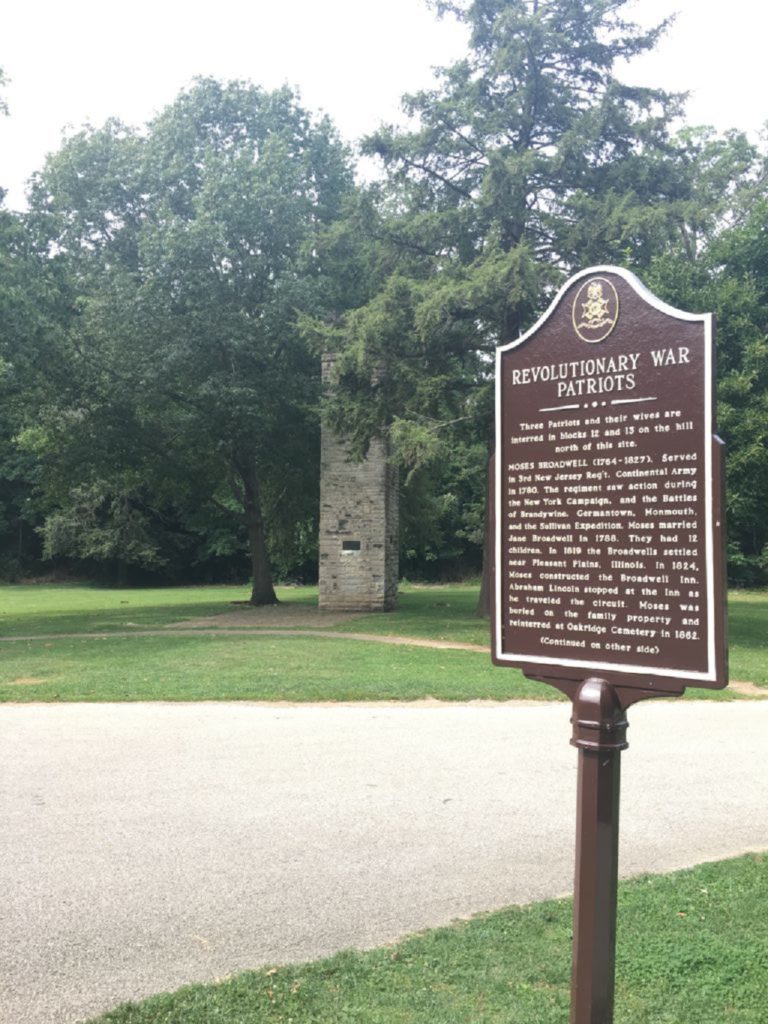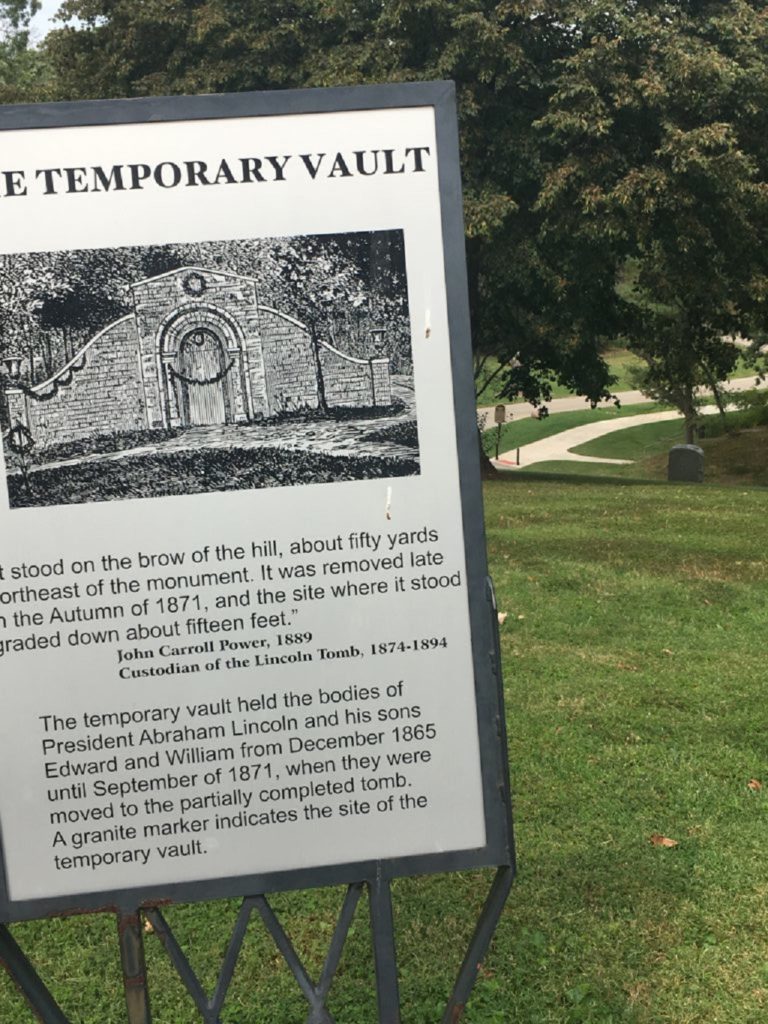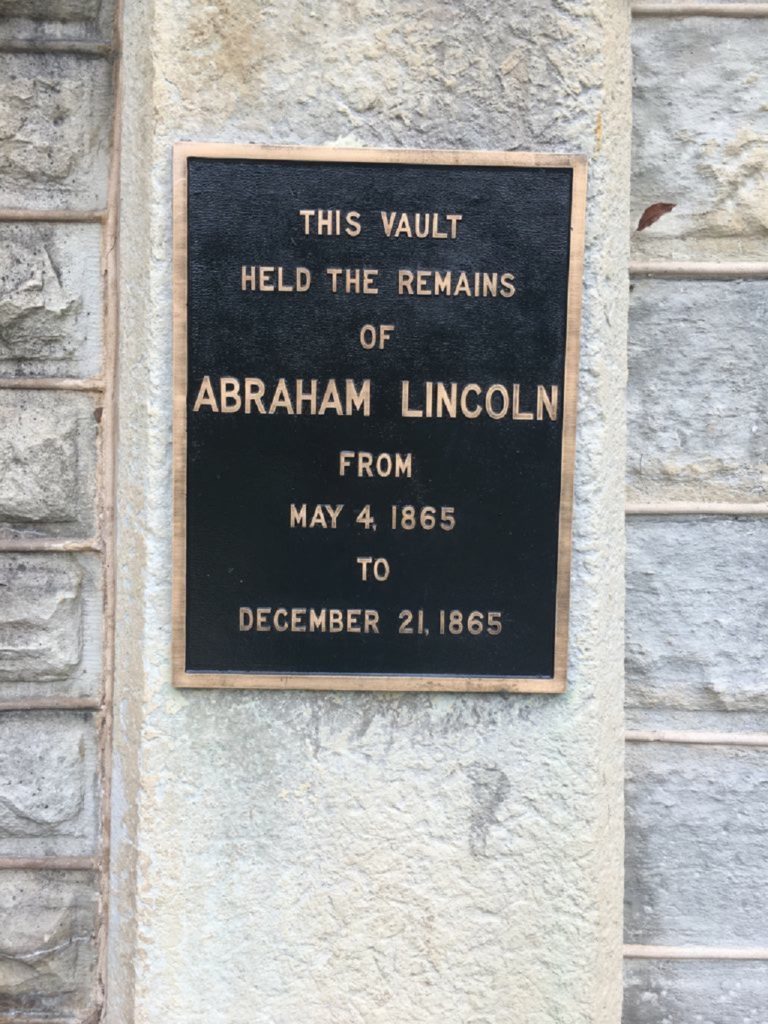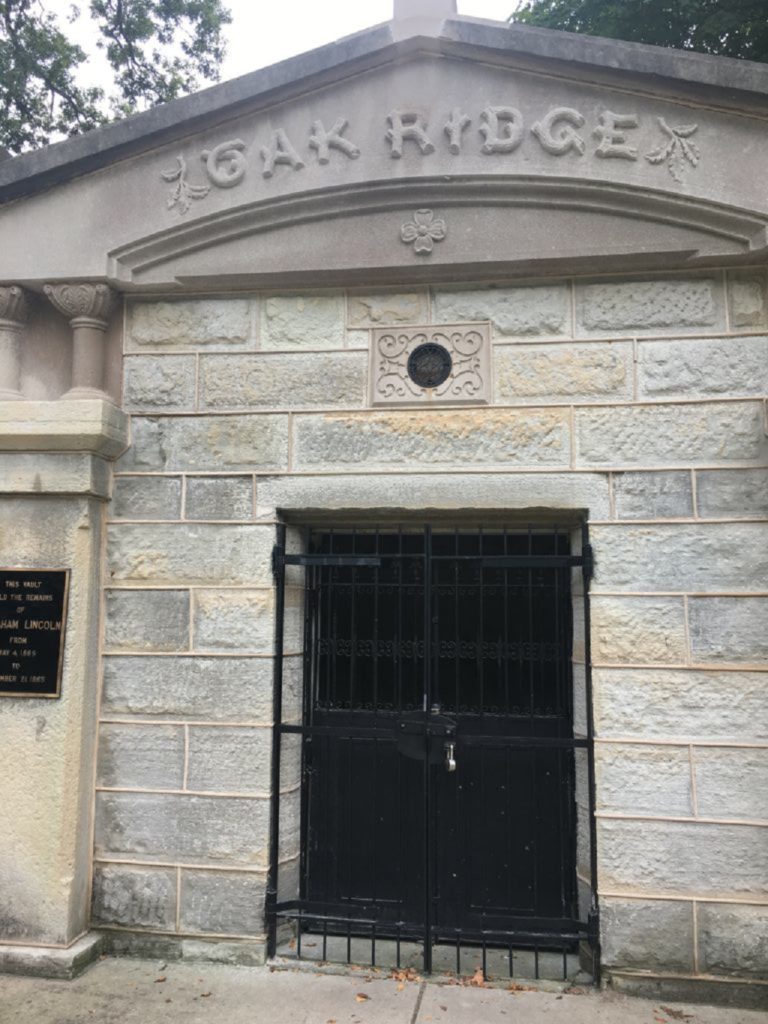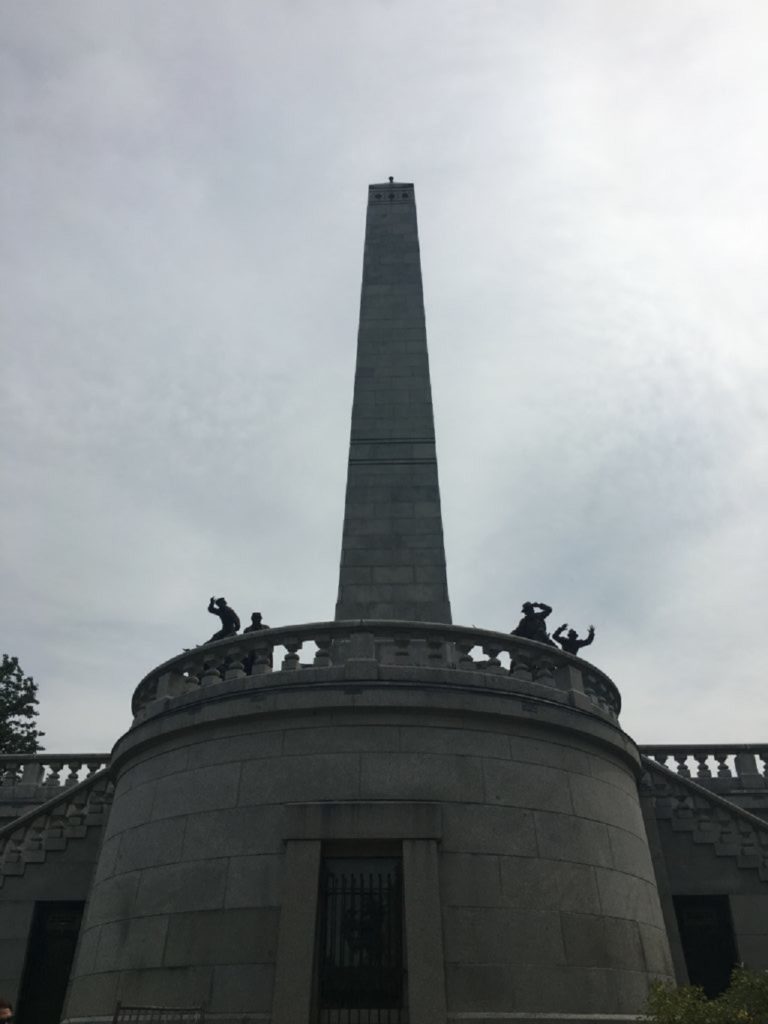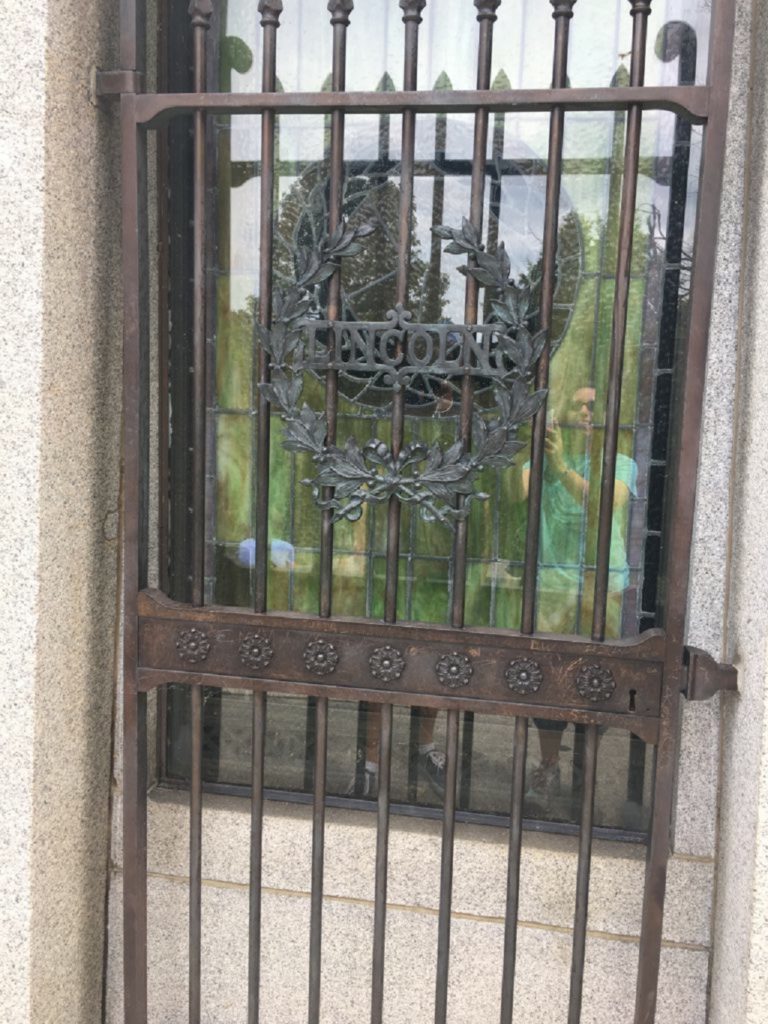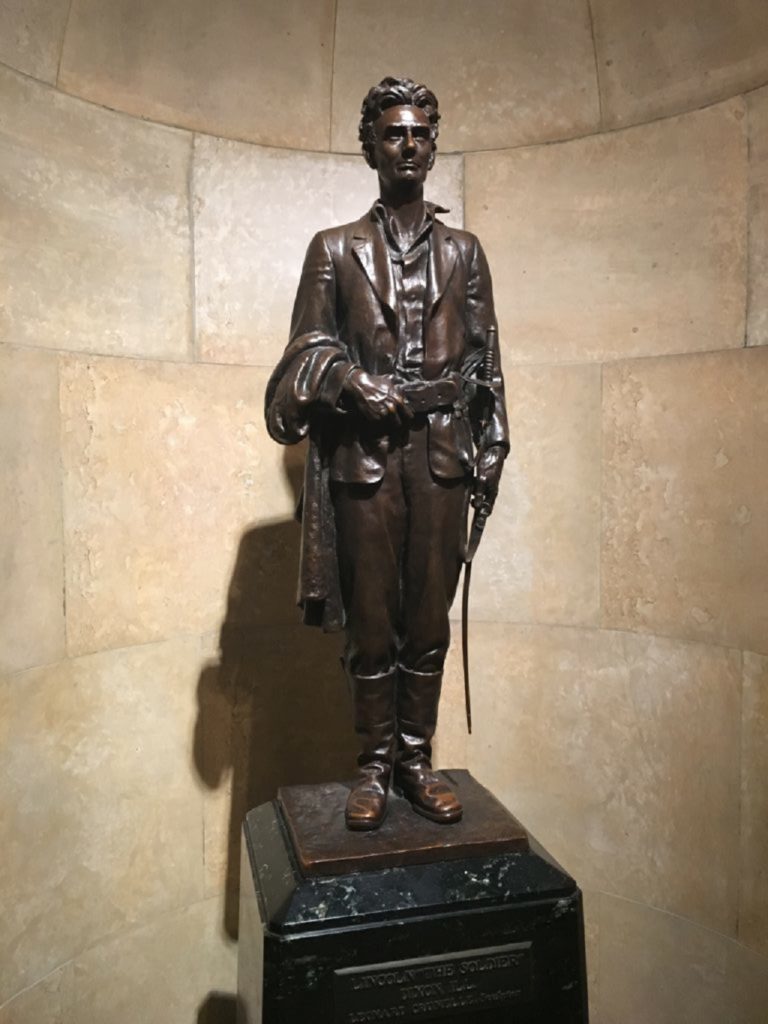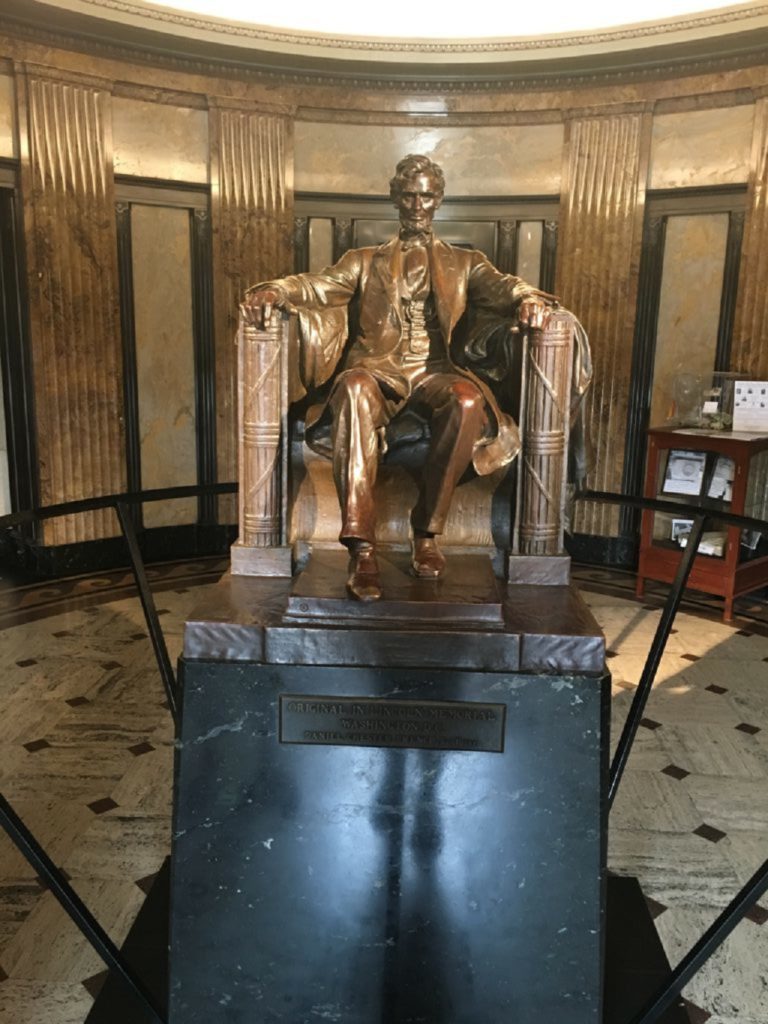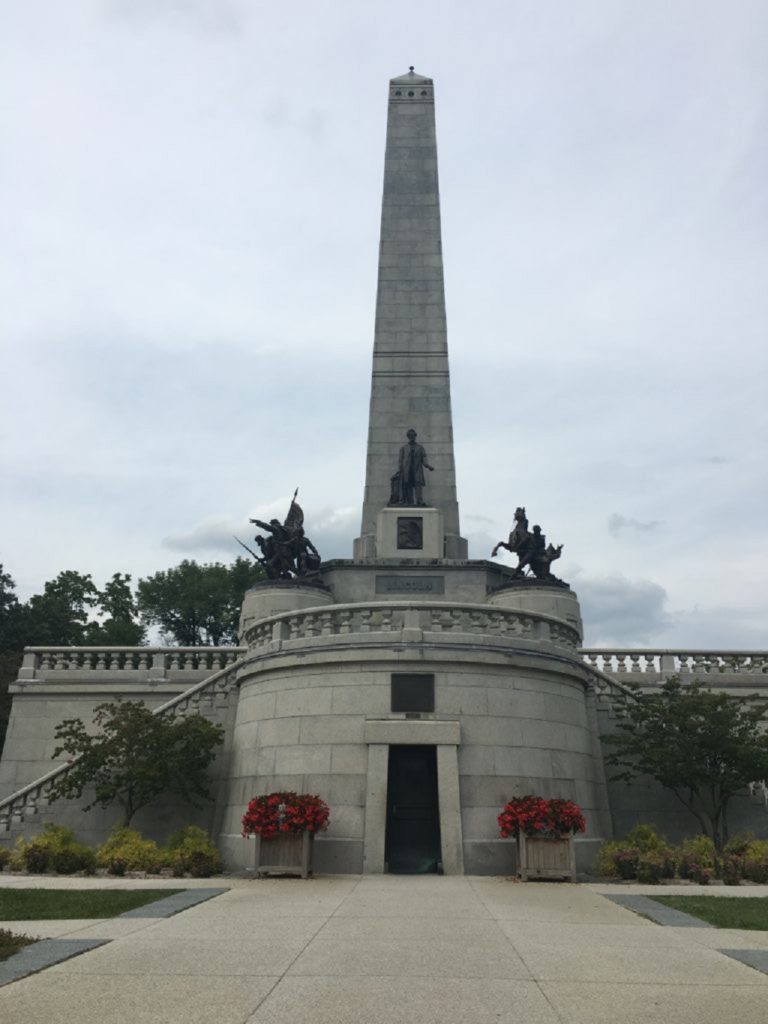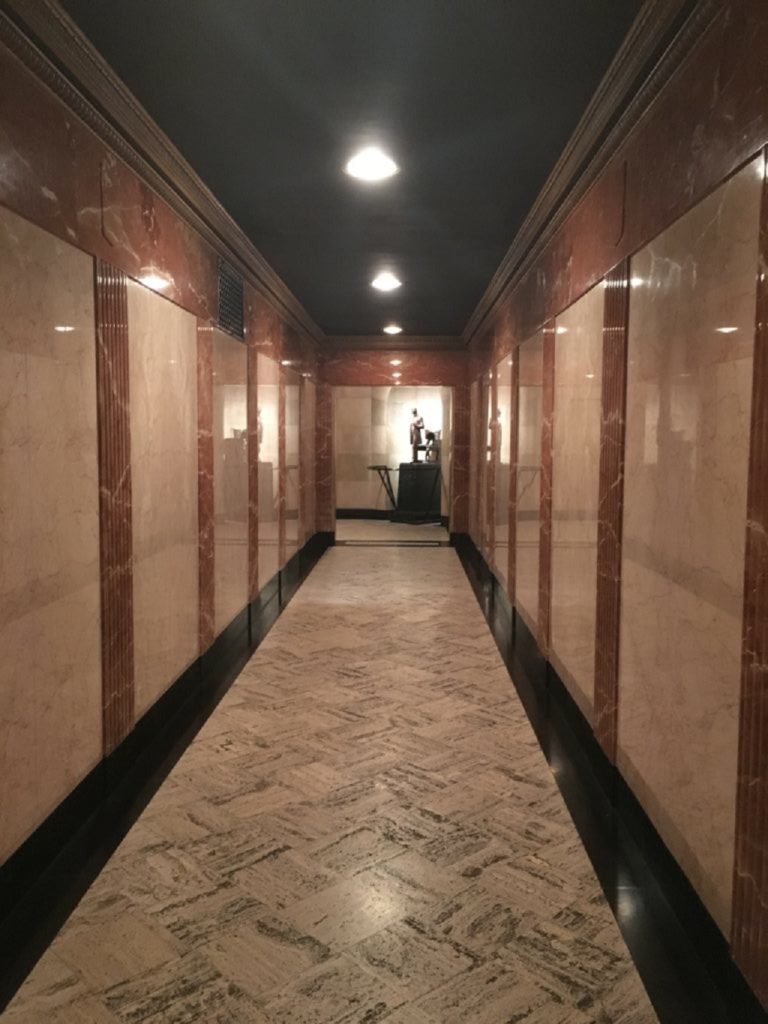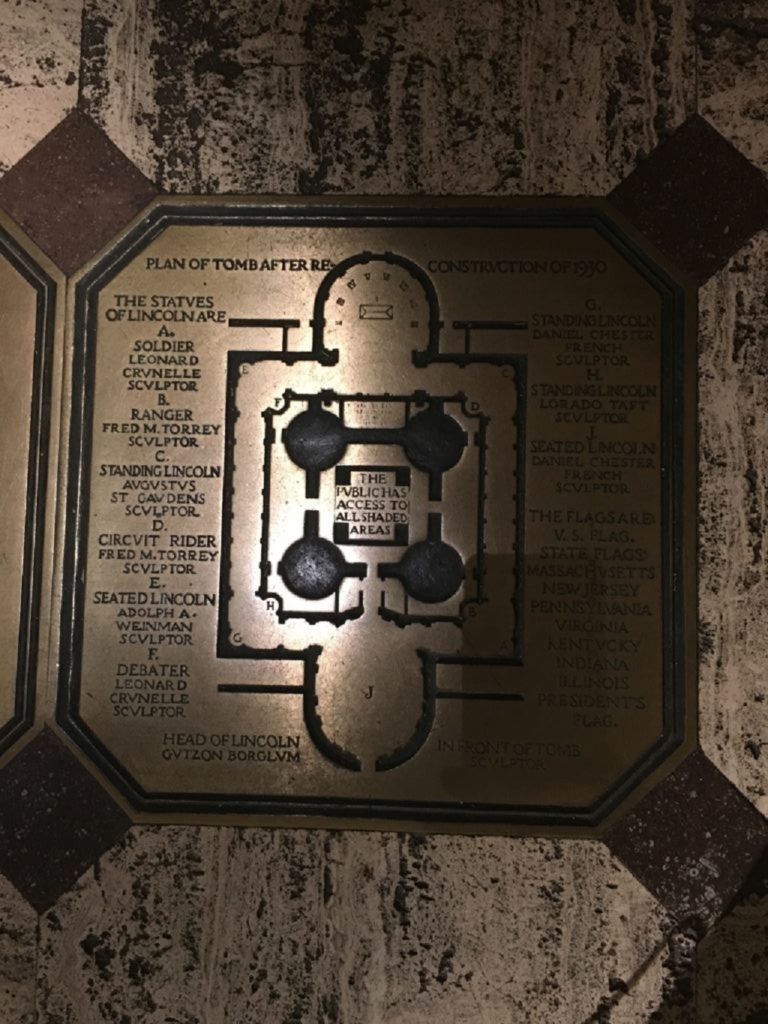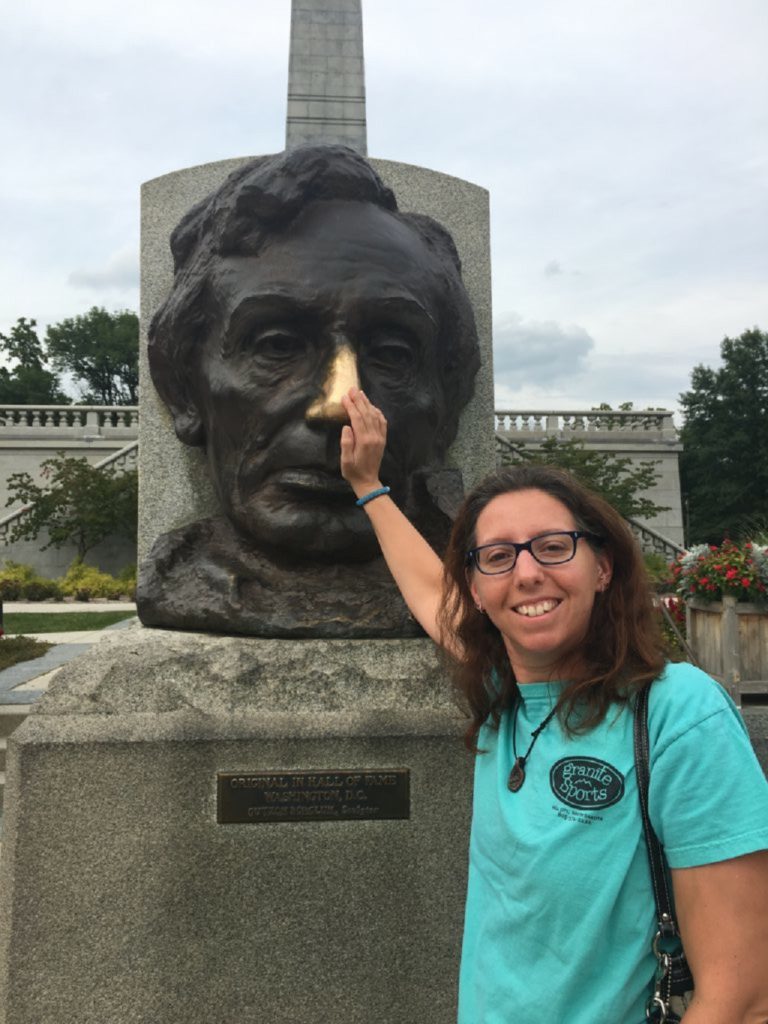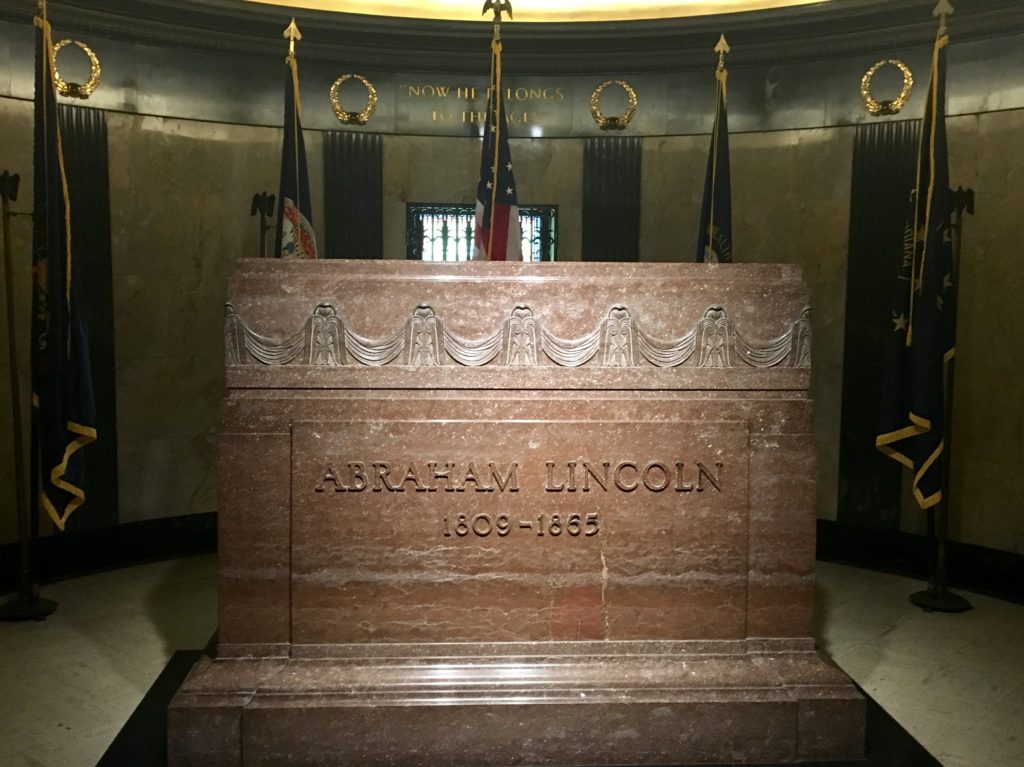 Next we went to the Lincoln museum. It is next to his Library which is used for research and to house and catalog some artifacts from Lincoln. The museum was truly amazing. They had a hologram presentation that was pretty awesome, kinda messed with your mind they did it so well. There are real life looking statues all around and it goes through his whole presidency. They have an exhibit that shows the Civil War in 4 minutes. They have a lifesize display of the booth at the Ford's Theater where he was assassinated and a lifesize display of where he laid in state. It is all very powerful and very moving. Your heart breaks for him when you read about how he lost his children, and how cruel the newspapers and his fellow politicians were to him during the Civil War, and all the hard decisions he had to make during those years.
They also have a exhibit about his younger years and how he rose up the political ladder to become President. It is an awe inspiring museum and if you ever get even close to Springfield you should absolutely go and visit.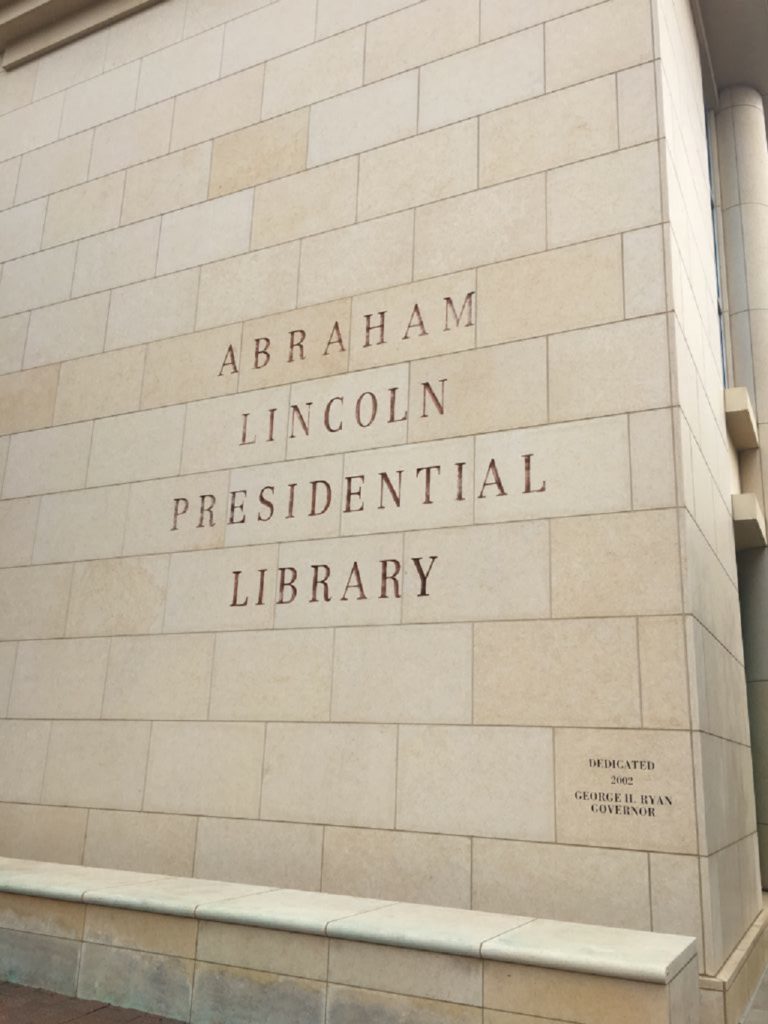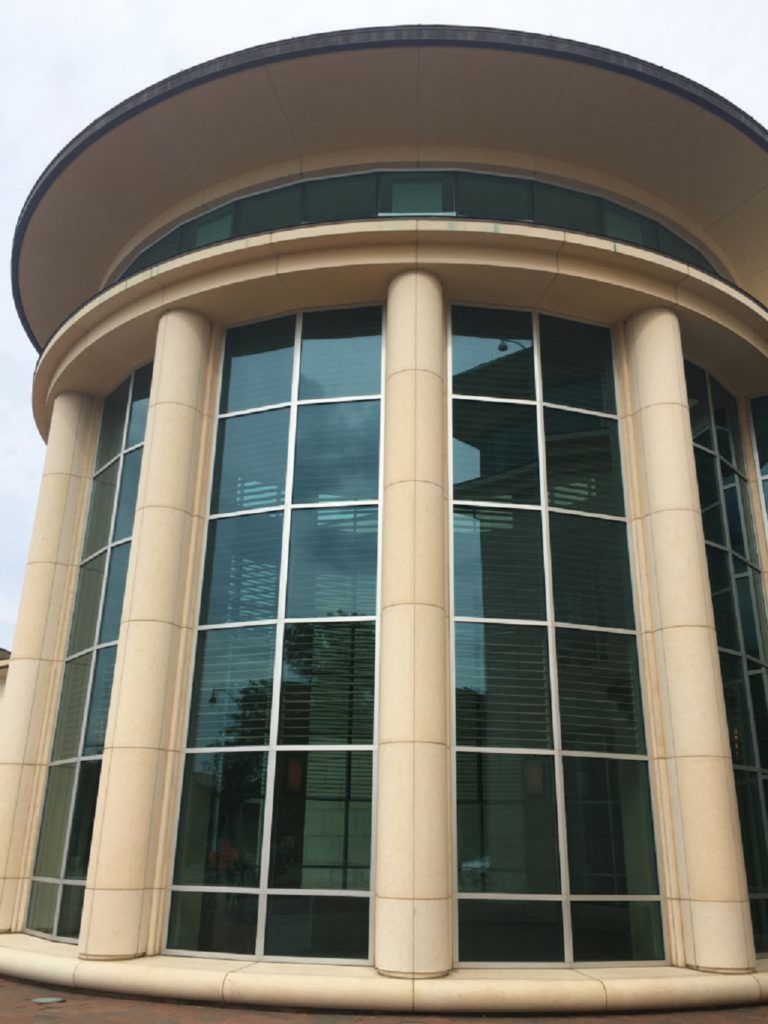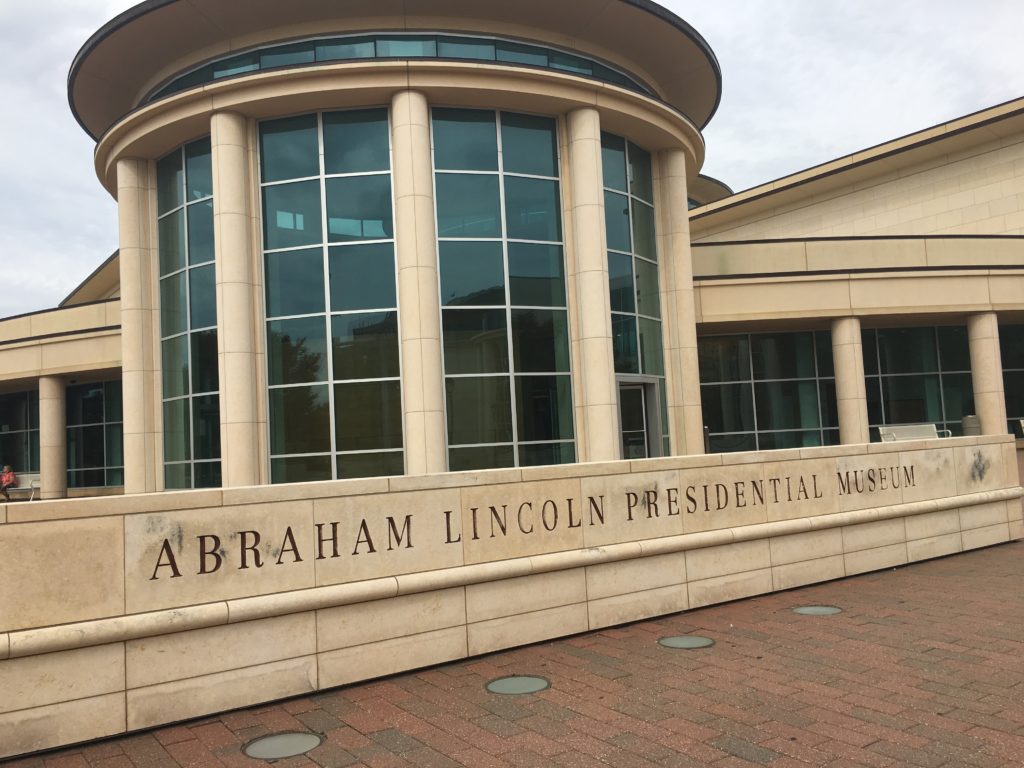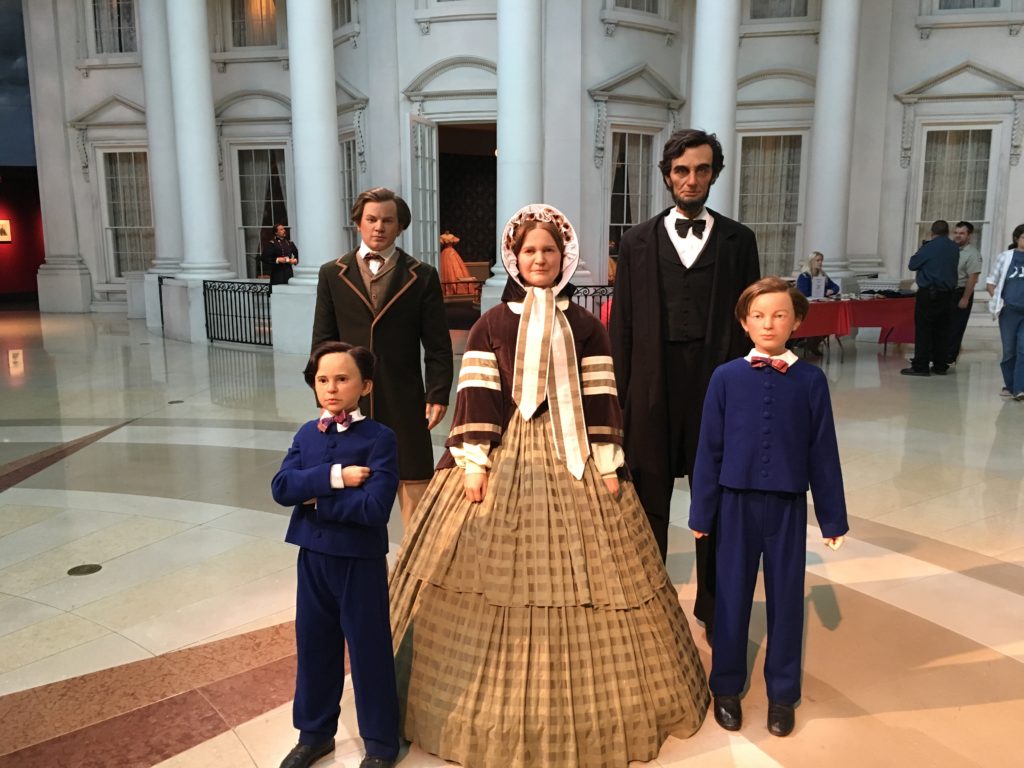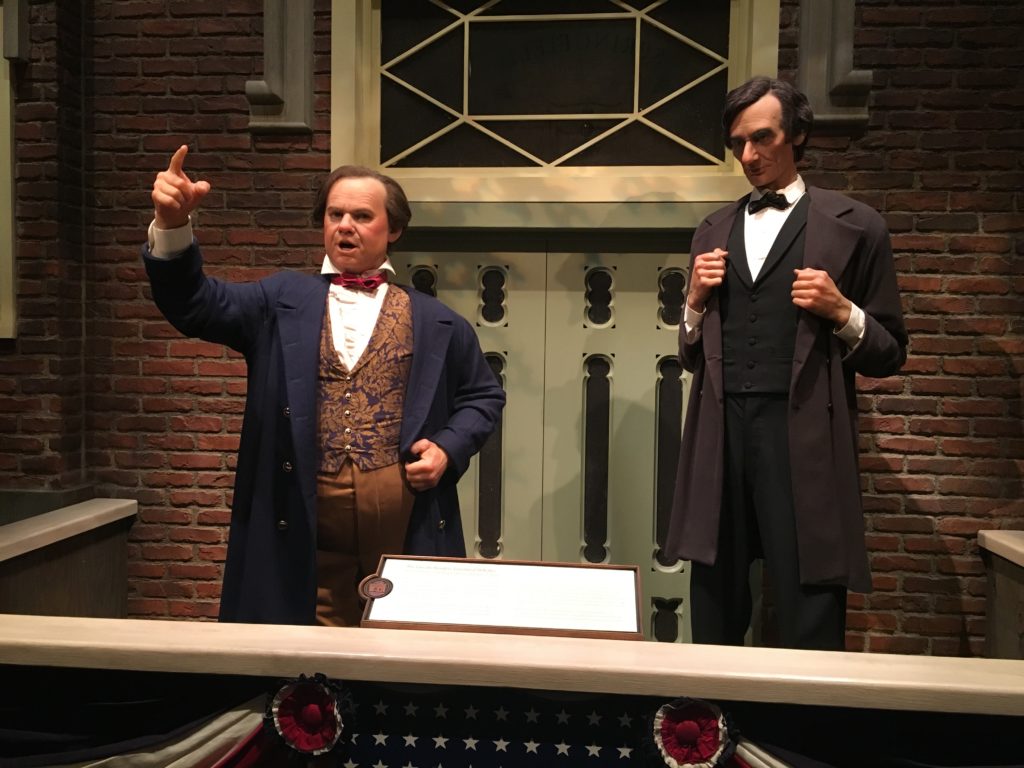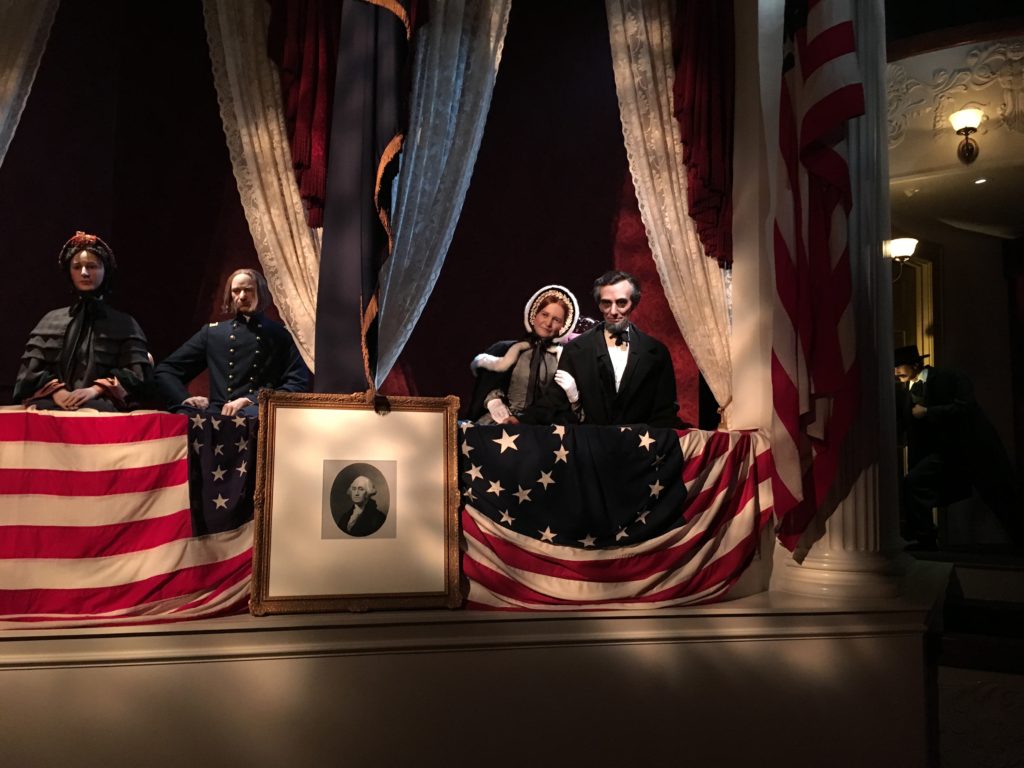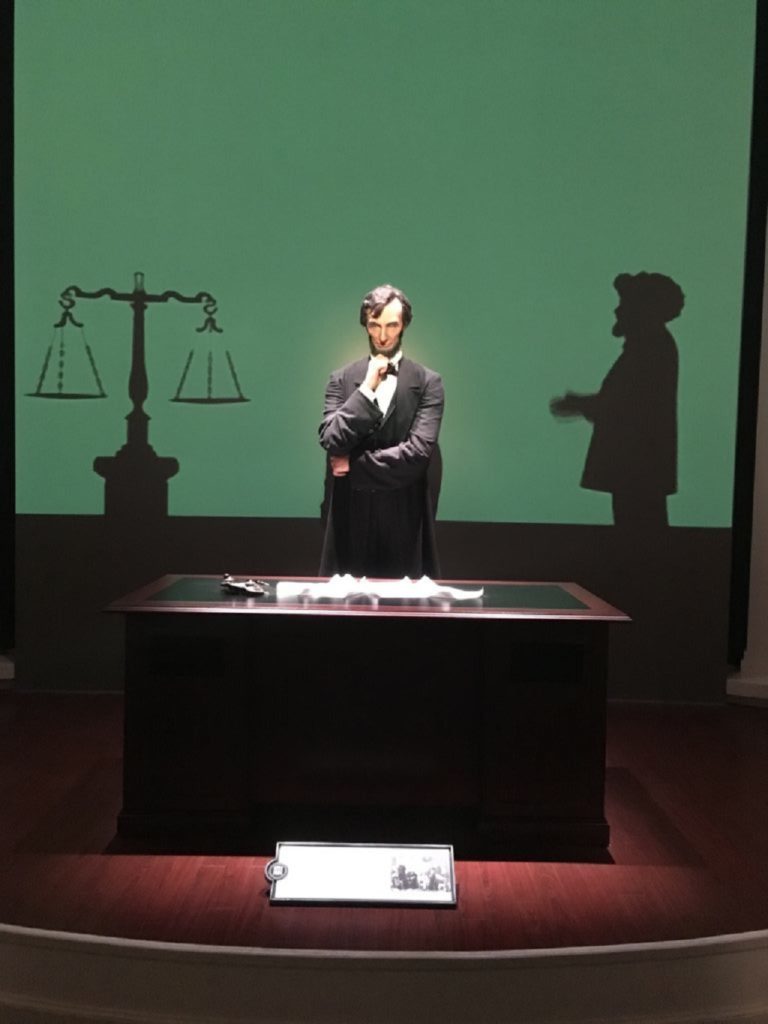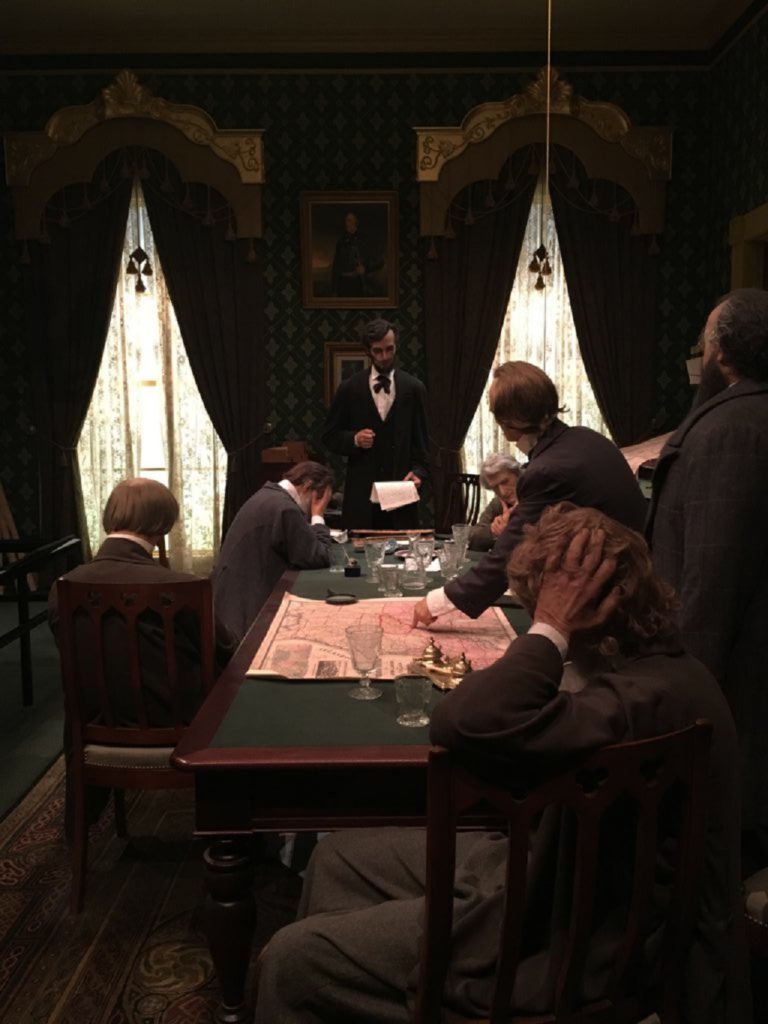 We stayed until it closed and then Jesse drove me around a bit more of Springfield to see the new and old capitol buildings. After a few turns we found the Lincoln home, but we were too late for a tour, so we just walked around and read the signs about his home. It became a huge draw after he died, and later his one son donated it to the state of Illinois with the promise it would be forever well maintained, and that the public could see it for free.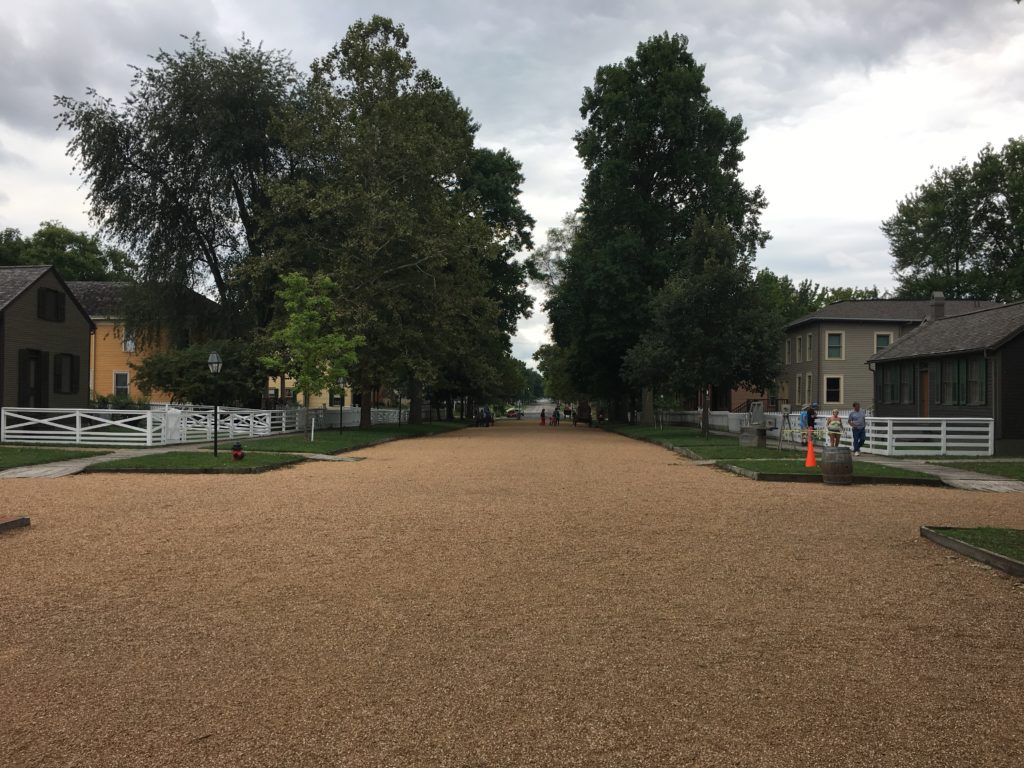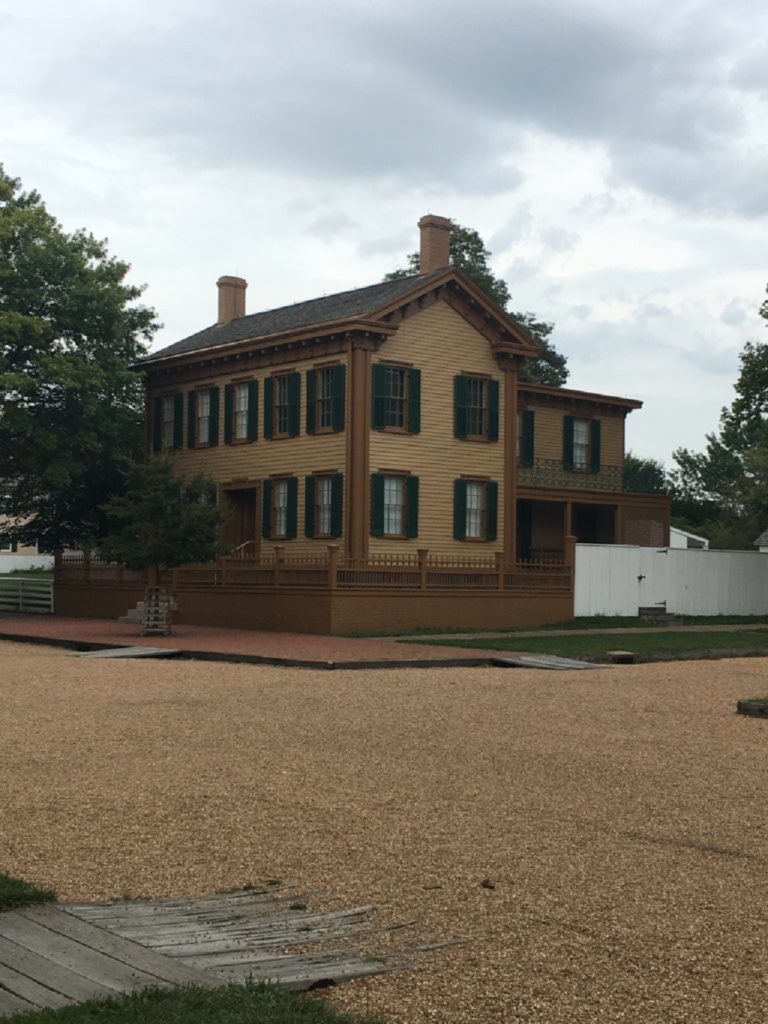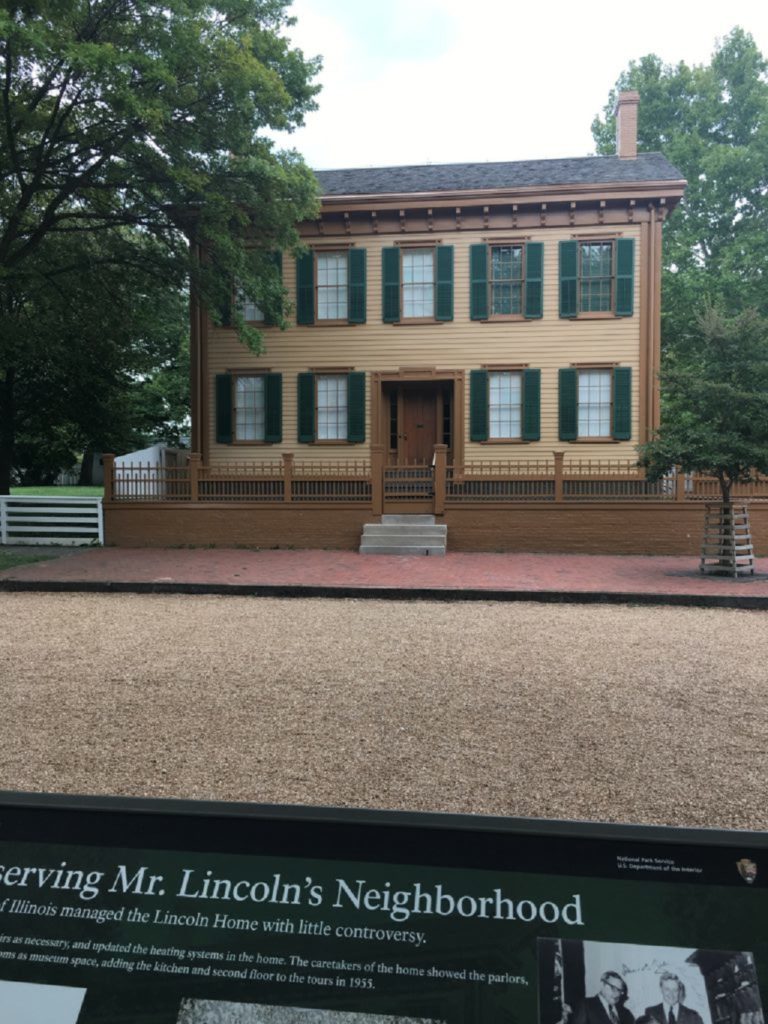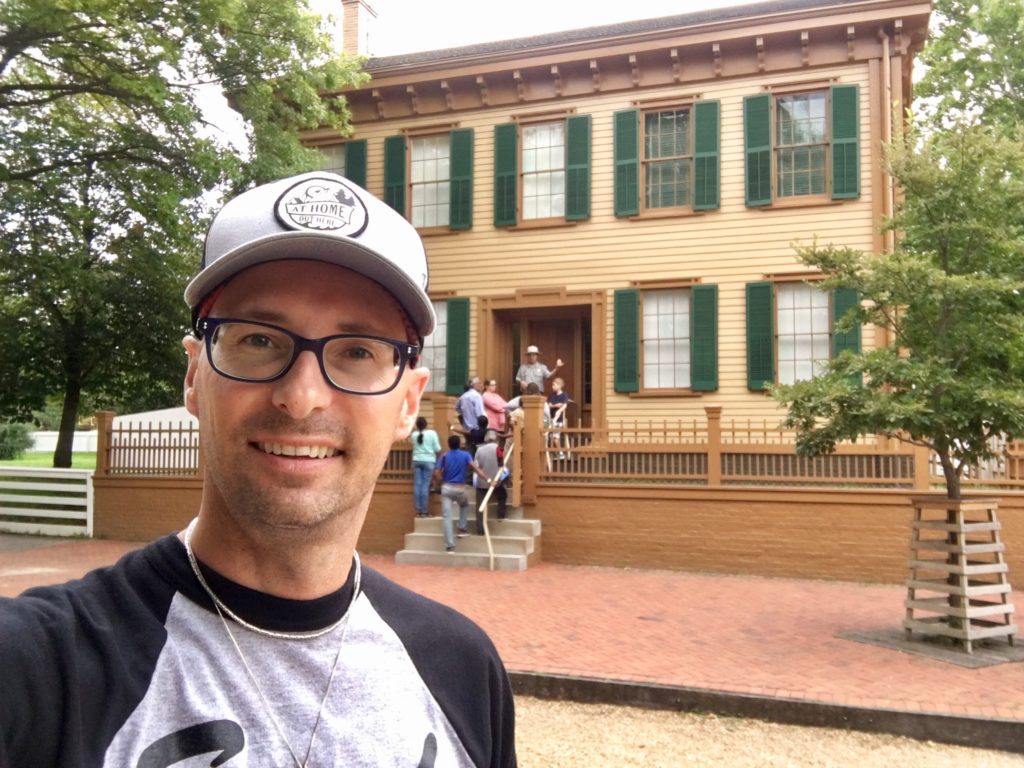 After all the history and walking around town we were hungry and decided to find some food. We stumbled across Obed and Isaacs, a brewery right near Lincoln's home. They had some fun beers and really good food. Jesse of course had the lamb burger that was on the menu. After buying a crowler of their beer we headed home since Jesse had to be up very early for work the next morning.
It was such a great day and I loved seeing the Lincoln museum. So much to learn and see, I really enjoyed it. Like I said if you are nearby make sure to stop. It is worth the time!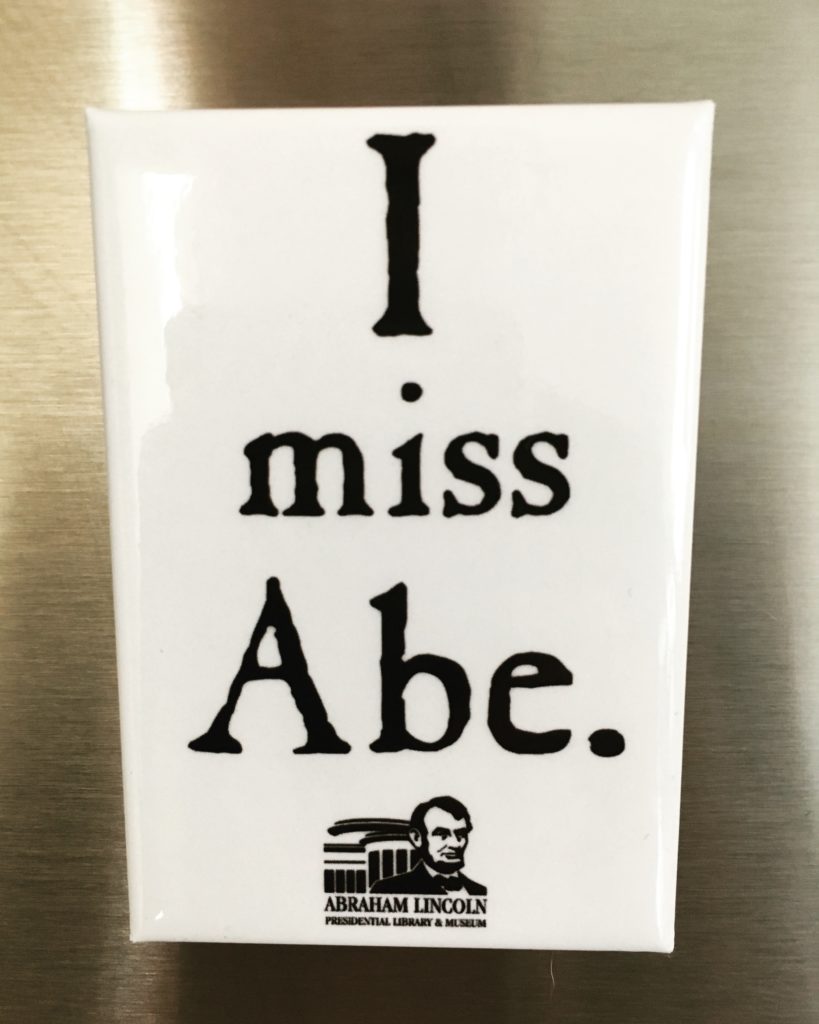 (28)